20 January 2017
Welcome to the St Margarets Community Website Newsletter (www.stmgrts.org.uk). Occasional Thursdays we will send you the latest news and events from the website.
Latest News
In 1843 the 2nd Earl of Kilmorey, Francis 'Black Jack' Needham, took in scandalous circumstances a mistress. She was Priscilla Hoste who was 35 years his junior and his legal ward. Some said that their relationship had been encouraged by her mother! When Priscilla died from 'a disease of the heart' in 1854 Black Jack was so distraught that he built for her an Egyptian style mausoleum, dedicated to the sun god Ra
Get creative this spring! Visit our exhibitions and work with professional artists specialising in a range of different art-forms. Be inspired by our current exhibition to experiment, make and invent using architecture, furniture, sculpture, painting, drawing and the natural world as inspiration!
We have a NEW time and NEW location but our usual fun themed art activities and lovely songtime around the parachute! Ideal for ages 2+ years but younger children welcome.
Over the next two years English Heritage - supported by the Heritage Lottery Fund and Big Lottery Fund - plans to restore the lost gardens that Henrietta created. We will also tell the story of her house, and show how the house and landscape were intrinsically linked. On the 24 and 25 of January, there are consultations with the public so you can have your say.
St Mary's University will take over the management of the borough's newest community building in Twickenham, it was announced last night.
On behalf of the Governing Body of St Stephen's CE Primary School, attached is the school's proposed Admissions Arrangements for the academic year 2018-19. We have added to the criteria at point 5. concerning children of staff directly employed by St Stephen's School for two years or more at the time of application.
Check out our brand new spring programme for adults. We are also offering a 10% discount to Richmond Card holders across all the programmes listed.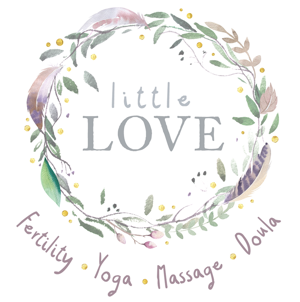 Yoga is so helpful when we need to slow down and enjoy the precious moments of parenthood - the before the baby is born and for many years afterwards.
Newsletter Sign-up
HELP US GET THE WORD OUT
We would appreciate it if you forwarded a copy of this newsletter to all of your friends in St Margarets and encourage them to sign up for the Newsletter.
Upcoming Events
Here are the events coming up in the next few weeks in our area.
To see all the events we are tracking, check out our events section.
Upcoming Plays
Here are the plays that are currently running or happening soon in our area.
To see all the plays we are tracking, check out our events play section.
If you have any local news, events or information that should go up on the site, please email us at: content@stmgrts.org.uk.
If you need to change your email options, please go here: https://stmargarets.london/cgi-bin/newsletter.cgi .