70 years ago, at 3.00pm on the 24th June 1947 Kenneth Arnold, an experienced Search and Rescue pilot was flying over the Cascade Mountains in Washington State in America when he saw below him nine unusual objects travelling at a speed he estimated to be around 1200 miles per hour. His immediate reaction was they were snow geese but having considered their speed he thought that they may be jet planes…
22 June 2017 | around_town
On Friday 9th June, Richmond upon Thames College (RuTC) was the venue for a special charity auction featuring the hidden work of the late artist, Desmond Jones. The auction, which was hosted by BBC Auctioneer Charlie Ross, raised £2575 and benefitted over 30 charities with a local or personal connection to the artist.
22 June 2017 | news
Lead members and senior council officers from Richmond Council met with the largest social housing provider in Richmond to seek reassurances that all possible measures are being taken to ensure their housing stock is safe from fire.
22 June 2017 | news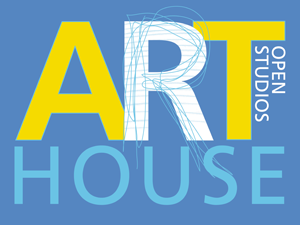 Starting this weekend, hundreds of local artists will open their doors and invite you to take a look around their homes, studios, galleries and gardens!
The Richmond Art House Open Studios Exhibition on the 23 to 25 June and 30 June to 2 July, will showcase a wide range of artwork and creative talent from the borough's artists, including printmaking, photography, wood sculpture and ceramics.
22 June 2017 | around_town
St Stephen's School is looking to appoint a proactive, well-organised Communications Officer. This is an exciting opportunity to further develop communications between the school, parents, stakeholders and the local community.
22 June 2017 | around_town
A new local cinema club will be able to purchase new equipment – thanks to funding from Richmond Council.
Following a £1,000 grant from the Council's Civic Pride Fund, Twickenham Cinema Club, a new independent 'member' organisation which aims to show an eclectic mix of cult and classic films from around the world, will be able to buy equipment to help expand their new group.
17 June 2017 | news
So how do we know that summer has actually arrived? It certainly isn't marked by postmen wearing shorts – they do that all year round. How about the start of European Summer Time? That kicks off at the end of March when we could be up to our necks in snow. No summer there. The same goes for the arrival of the cuckoo. They traditionally turn up in late March. Far too early. Perhaps it is the start of the cricket season. That begins on the 7th April with the County Championships and runs through to the 28th September. Too early again.
17 June 2017 | around_town
Unsung local heroes who have gone the extra mile to change the lives of others will be honoured by Richmond Council. The nominations for Richmond's Community Awards are now open.
If you know a hero – we want to hear about them! They may be a dedicated volunteer, a motivational coach or someone who has brought credit to the borough through outstanding achievement.
17 June 2017 | news