Local Information :: wine & spirits listings
Real Ale specializes in, you guessed it, Britian's finest hand crafted ales. The staff are very welcoming, often with free samples, and very knowledgable.
The prices are quite reasonable and there is a good selection.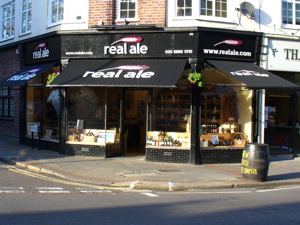 St Margarets Wine Society offers informal, friendly and informative wine tastings accompanied by lovely food.
Absolutely no wine expertise is required, and whether you are a complete novice or an experienced taster, there will be plenty to learn and enjoy.
The tastings are hosted by Tim Syrad, who has 25 years experience of running wine tastings, and currently runs the monthly Richmond and Teddington Wine Societies, as well as fine wine Masterclasses. He is a fervent advocate that wine is to be enjoyed without snobbery.
Each evening commences with a welcome glass of wine. At our first event we will learn about wine tasting technique, and quickly put this into practice on a series of six wines, interspersed with a three course meal. We will explore champagne vs sparkling wine, classic French and Italian wines, and some stunning wines from the New World - most of the wines we taste will retail between £10 and £50, and our first event will culminate with a star wine that retails at over £100 a bottle! We will explore how different wines go with food, and enjoy a superb meal.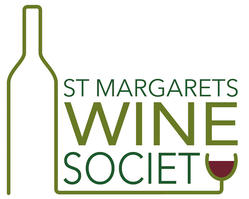 St Margarets premier independent wine specialist. We also carry a great range of craft beers, ales, spirits and a selection of artisan Italian foods. Most importantly we provide great service, a friendly atmosphere and a stress free shopping experience.