Local Information :: theatre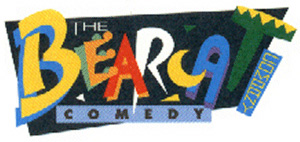 Founded in 1984, Bearcat brings the best of the national comedy circuit to St Margarets.
more information about Bearcat Comedy Club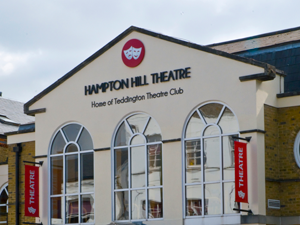 The Hampton Hill Theatre is a state-of-the-art purpose-built theatre with a 200 seat auditorium and a 50 seat studio theatre. Completed in December 1998, it is the culmination of the generosity of the individual, local and national benefactors - and in particular, the dedication of many of our Club Members.
more information about Hampton Hill Theater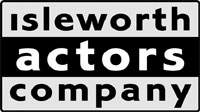 Professional Theatre on your doorstep
IAC is Isleworth's very own professional theatre company. It was founded in 1998 by Arthur Horwood and Allison Hancock, and has staged nine highly acclaimed productions to date : The Tempest Tartuffe, Canterbury Tales, Teechers, Saint Joan, Arabian Nights, A Taste of Honey, Twelfth Night and The Good Old Days, A Victorian Music Hall. The company's patrons are Lord Gilmour of Craigmillar, Terry Hands and Oliver Ford Davies, and their 'home' is South Street Theatre, in Isleworth Public Hall, although they have performed elswhere, often at the Paul Robeson Theatre in Hounslow.
more information about Isleworth Actors Company
The home of the Richmond Shakespeare Theatre right on the Twickenham Riverside.
more information about Mary Wallace Theatre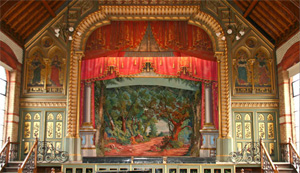 Normansfield is a grade II* Listed Building with a purpose built entertainment hall. This is a rare example of a private Victorian Theatre containing original painted scenery and other ornate fixtures and fittings.
more information about Normansfield Theatre

The Orange Tree Theatre was founded in 1971 by Sam Walters, in a room above the Orange Tree Pub. Over the years which followed the theatre and its reputation grew. Audiences came to experience drama, musicals, classics and revivals, all produced in the Orange Tree's particular style.
The Orange Tree's objectives were to make good live theatre accessible, presenting productions to a consistently high standard at reasonable prices in informal surroundings; to encourage new writing; to be a community resource; and, principally, to promote and develop theatre in the round.
During the 1980s it became clear that the Orange Tree was outgrowing the room above the pub. Audiences were overflowing, backstage was overstrained and it was clearly unsuitable for the rapidly expanding community programme. After years of planning and fundraising, a new theatre was opened in 1991. It was the first purpose-built theatre-in-the-round in London.
more information about Orange Tree Theatre

Richmond upon Thames annual programme of dance features vibrant performances, engaging courses and exciting dance residencies in a host of venues throughout the Borough. Delivered in partnership with a broad range of dance providers, Partners in Dance aims to increase opportunities for everyone to get dancing.
more information about Partners in Dance

The Richmond Shakespeare Theatre performs eight plays a year, and two of them are always Shakespeare's. They are a club, so they welcome all interested parties to join and help with the productions.
more information about Richmond Shakespeare Society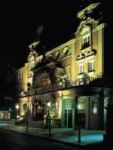 The Richmond Theatre was built in 1899 as the Theatre Royal and Opera House and refurbished in 1991. It is one of the most successful theatres in the country presenting a wide range of quality drama, record breaking musicals, opera, dance and family entertainment each year.
more information about Richmond Theatre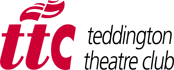 Teddington Theatre Club is one of the leading non-professional theatre companies in the South East of England. Founded in 1927, TTC moved to the Hampton Hill Playhouse, which it owns and manages, in 1998.
The Club includes and welcomes actors, designers, technicians, backstage and front-of-house assistants, and presents eight main house productions and four studio productions a year. We have an open casting policy: anyone who is interested in joining the theatre as an active member is welcome at our casting sessions.
more information about Teddington Theatre Club
Twickenham Theatre is dedicated to providing quality art and entertainment to the Twickenham and surrounding areas.
more information about Twickenham Theatre

Watermans is an arts centre by the Thames in Brentford, West London.