Local Information ::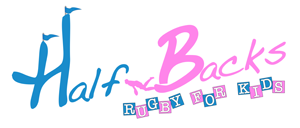 Halfbacks Rugby is a fun and exciting new concept designed to teach children aged 2 - 7 the values of rugby union, enabling them to develop their confidence, physical and social skills, and ultimately be kids! Our coaches are at the top of there game providing innovative and outstanding rugby games every week. We will have rugby based play sessions provided by RFU recognised coaches who will plan and deliver effective, fun and educationally effective sessions.
address
Marble Hill Park
Twickenham
TW1 2NL
email
website
hours
We run sessions for 2 - 3.5 year olds from 10am until 10.45, and 3.5 to 5 from 11am until 12pm on Saturday mornings.