Local Information :: sports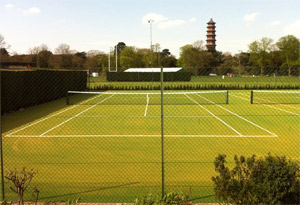 Established in 1873/74, on the Old Deer Park where it was written, 'King George III Merino sheep kept the pastureland in excellent condition'. According to the historian Pat Lindon the patenting of the game of lawn tennis and the formulation of its rules were instigated by Major Walter Wingfield in 1874. This means Richmond Lawn Tennis Club was amongst the earliest tennis clubs in the country.
Now the club has 6 grass courts, 3 all weather tiger turf courts and 4 hard courts. Membership is open to all.