Local Information :: sports

The club is open to all. You can play when it suits you, and take part in friendly or competitive matches with other clubs. Enjoy the benefits of regular exercise, meet new people, make new friends.
more information about Cambridge Park Bowls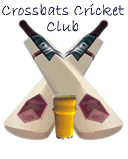 We have two teams in our club both play on Saturdays. We would also like to start a Sunday team. This year Crossbats Cricket Club have joined forces with Hampton Wick Royal Cricket Club. In partnership with HWRCC we can now offer a wider variety of opportunities to club members with league cricket and colts.
Crossbats will continue to play "friendly" games at Moormead with a fixture list built up over the last 15 years.
So if you are young or old and want to play social cricket and perhaps have not played cricket since school we want you! Just visit our web site and fill in the sign up form and we will be in touch.
more information about Crossbats Cricket Club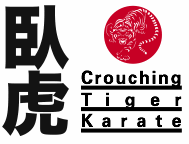 Classes held during school term-time at Winchester Hall, St Margarets:
Tiger Cubs Karate (suitable for children from 3-6 years) Mondays 2:00pm-2:30pm or 3:45pm-4:15pm
Crouching Tiger Shotokan Karate(suitable for children from 6 years and above) Mondays 4:15pm-5:15pm
For all enquiries please contact Sensei Ben Pethick
more information about Crouching Tiger Karate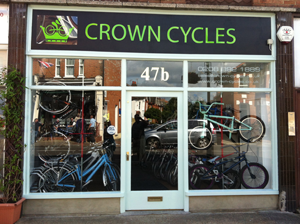 Crown Cycles is an independent bike shop located in the heart of St Margarets village.
more information about Crown Cycles
Every Saturday morning from 10am to 11am there is football for children , ages 4 through 12 in Moormead Park. It is run by the dad's on a volunteer basis. It is also free (although the occasional hat is passed around if a new piece of equipment is needed) and you can come any days you wish, nothing formal.
They play all Saturdays when there was school the preceding Friday.
more information about Football in Moormead Park
Complete health and fitness training for the body, mind and spirit.
Worn down by life, stressed out by work, bored with the gym (or never been in it!)? Training in traditional Chinese Martial Arts may be the answer.
Classes are taught four nights weekly in Twickenham and Isleworth by Nick Fielding, a professional instructor with ten years of experience. Come along to kick start your health, strength, flexibility, stamina and zest for life. Suitable for all ages, abilities and fitness levels.
Childrens classes for fitness, fun and self-defence are taught separately during school terms - please contact Nick or see the website for more details.
more information about Fujian White Crane Kung Fu & Tai Chi
On Sunday mornings from 10am to 11am there is football for girls, ages 4 through 12 in Moormead Park. It is run by some dad's on a volunteer basis and includes some excellent coaching.
They play all Sundays when there was school the preceding Friday.
more information about Girl's Football in Moormead Park

Friendly West London Sports Club with Rugby, Netball and Softball teams.
We are always looking for players of all abilities.
Fabulous facilities including floodlit training pitch and all weather courts, with a beautiful club house set in 9 acres.
more information about Grasshoppers RFC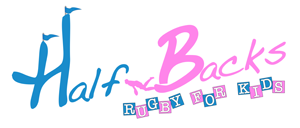 Halfbacks Rugby is a fun and exciting new concept designed to teach children aged 2 - 7 the values of rugby union, enabling them to develop their confidence, physical and social skills, and ultimately be kids! Our coaches are at the top of there game providing innovative and outstanding rugby games every week. We will have rugby based play sessions provided by RFU recognised coaches who will plan and deliver effective, fun and educationally effective sessions.
more information about HalfBacks Rugby for Kids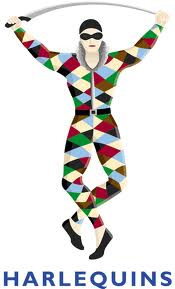 The Harlequin Football Club (The Harlequins or Quins for short) is an English rugby union team who play in the top level of English rugby, the Premiership. Their ground in London is Twickenham Stoop.
more information about Harlequin Football Club

Kiddikicks wholeheartedly aims to keep children playing sport long into adulthood by giving them a positive introduction to sport using the Kiddikicks syllabus of super-fun football developing real football skills and life skills in a safe, creative environment. The Kiddikicks syllabus is constantly evolving to keep up with the latest thinking and children's bodies and minds.
more information about Kiddikicks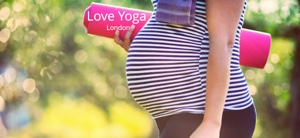 Love Yoga London is run by Sammie Mason a qualified teacher with the British Wheel of Yoga.
more information about Love Yoga London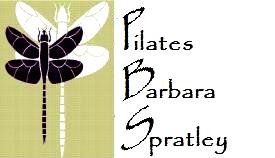 Barbara Spratley trained as a dancer and is now a qualified Pilates and Exercise teacher, registered with REPS (Register of Exercise Professionals).
more information about Pilates - Barbara Spratley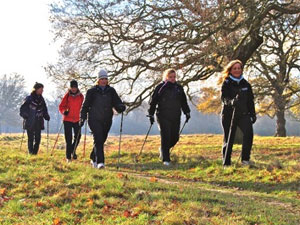 Pole2Pole Nordic Walking started in November 2008. It has become more and more popular with people in West London because of our beautiful riverside walkways and parks.
The all inclusive whole body workout, Nordic Walking, is the fastest growing sport in the UK. It is an efficient, low-stress, holistic exercise that involves the use of specially designed poles which are supplied at all sessions. Over 8 million people are now experiencing the positive effects of this hugely social activity throughout Europe. It requires the correct technique in order to incorporate 90% of your skeletal muscles, to increase the calories burned and help you tone up and get fit. Nordic Walking is the ideal way for people of all ages and fitness levels to get outdoors and keep active.
Kay Speakman is a qualified Nordic Walking UK Instructor. She is properly qualified and insured to deliver a safe and exciting outdoor experience.
more information about Pole2Pole Nordic Walking
Using your park to make a fitter & Healthier Community
Ever Wanted to be Fitter?
Fancy a bit of power walking, jogging, stretching and toning for FREE? This is one of many AHM-fitness groups across London which are community based, free of charge, and contains about 87.4% fun too! We meet on Saturdays at 10am at the Coach House café and finish with a cup of tea at the end. All you need to do is to fill in a health form on AHM and email back www.AHM-Go.com - it couldn't be easier, so join now!
more information about Project London Health
The foundations of Richmond Athletic Association are firmly built around Rugby.
For over a hundred years we've been the home ground for both Richmond and London Scottish FC, together we've gone through all their highs and their inevitable lows.
Our main purpose is to maintain the grounds and to help both clubs push for success.
more information about Richmond Athletic Grounds

Richmond Canoe Club was founded in 1944. Today, the club concentrates on sprint and marathon racing and recreational paddling, both in canoes and kayaks.
more information about Richmond Canoe Club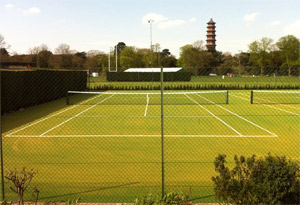 The club has 6 grass courts, 3 all weather tiger turf courts and 4 hard courts. Membership is open to all.
more information about Richmond Lawn Tennis Club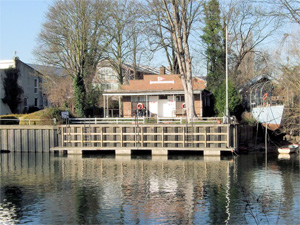 Tucked away in a quiet corner Richmond Yacht Club is one of Eel Pie's best-kept secrets -- a small and massively friendly clubhouse and hall overlooking the river. With a stage, complete with a sound system, its own bar and well-equipped kitchen Richmond Yacht Club is a perfect venue for parties, dinners, wedding receptions and special celebrations ...and with its own landing stage, you can even arrive by boat.
If you would like to find out more about hiring this unique and rather magical place -- please contact Phillip Chart.
Remember -- once you've crossed the bridge you are in a different world!
more information about Richmond Yacht Club

The Rugby Football Union is the national governing body for grassroots and elite rugby in England, with 1,900 autonomous rugby clubs in its membership.
more information about Rugby Football Union (RFU)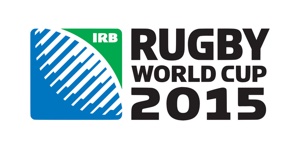 The Rugby World Cup is the greatest prize in rugby and is contested every four years. In 2015 year it is being held in the UK.
more information about Rugby World Cup 2015

We're a friendly club with a broad range of experience. Come and join us for a ride on Sunday.
We usually cycle between 40 and 70 miles.
There are normally two groups that go out. The "pros" usually do an average of 18 to 22 mph whilst the "cons" or "conversationalists" aim for an average of 14 - 18 mph.
more information about St Margarets Cycling Club

Anglers dedicated to protecting and improving the River Thames
The TAC is a Free to join voluntary organisation established at the beginning of 2010 and run by anglers, wanting to help in the conservation of the River Thames.
As anglers we spend a vast amount of time by the river and collectively we hold an incredible amount of knowledge about the fish that the river contains. Many of us have fished the river for the best part of our lives during which time we have all noticed changes in our catches and the environment.
Along with being a conservation group, we are also Thames fishing club. We have a vibrant forum where members can discuss catches, post pictures get advice on any subject. We hold regular friendly matches and fish together's where members can meet up and enjoy time on the river. Our membership has a wide range of abilities, experience and fishing styles, unlike many other groups we are not single species or only specialist.
Above all, we at the TAC are dedicated to protecting and improving the River Thames for the benefit of all. We hope you will join us in trying to make the Thames a better place for both native wildlife and those that appreciate it. We welcome your support and ask that you become a member and get involved in what we are trying to do.
more information about Thames Anglers Conservancy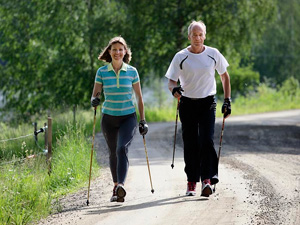 Nordic Walking evolved in the 1930's by cross-country skiers who wanted to retain their fitness during the summer months.
Suitable for all abilities, this is an excellent activity and a great way to get fit. Supporting all the joints and burning 46% more calories than normal walking, toning the upper and lower body as you learn the technique. Each session lasts 90 minutes and all equipment supplied.
To book a taster session or a course please call qualified instructor Beverley Boon at beverley@trynordic.co.uk or call 07903 356 092.
more information about Try Nordic Walking

Twickenham Rowing Club was founded in 1860 and is one of the oldest and largest rowing clubs in London. The club, based on Eel Pie Island, sits on a uniquely beautiful stretch of the Thames which makes it an idyllic place to row.
more information about Twickenham Rowing Club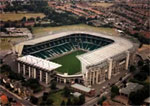 The "Home of Rugby", Twickenham is the national stadium for the Rugby Football Union and a dominate fixture in the Twickenham, Richmond and St Margarets area, specially on game days when the transport links, pubs and roads are filled with fans.
more information about Twickenham Rugby Grounds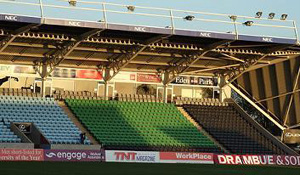 Twickenham Stoop, home of Harlequins Rugby League.
Arguably the best club rugby stadium in the country, you'll find a great atmosphere, modern facilities, luxurious hospitality and long, fully-stocked bars!