Local Information :: restaurant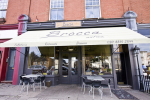 Brocca antica opened on the 19th November 2009 to much local excitement, bringing great food and fun professional service to St Margarets.
Brocca antica is a cosy, welcoming, rustic and chic environment. The exposed brick work combined with the raw wood art and scatter cushions bring a striking but soft atmosphere.
more information about Brocca Antica
English café by day, Italian BYO (bring-your-own bottle) restaurant by evening.
Have you tried one of their pizzas? Order by phone and pick-up or take a bottle along and eat-in!
more information about Ches Cafe and Restaurant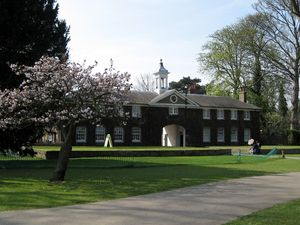 Offering fresh coffee, afternoon tea with home-baked cakes, light and healthy lunches and, of course, ice creams and children's food -- all served in the cafe or outside on the park terrace.
more information about Coach House Cafe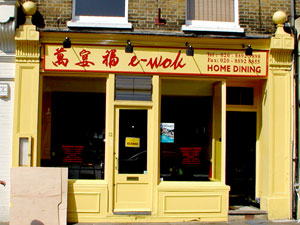 Order your favourite Chinese dish from starters, soup, poultry, meats, seafood and vegetables. E-wok also offers speciality meals on different oriental flavours.
Free delivery within 3 miles of St Margarets for orders over £20.
View the menu [pdf]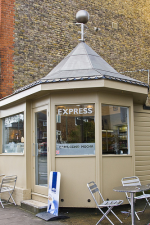 Located at the edge of St Margarets is a nice and cozy coffee shop.
Make a quick stop for great coffee and snacks then take a seat outdoors with available table and chairs.
more information about Express Coffee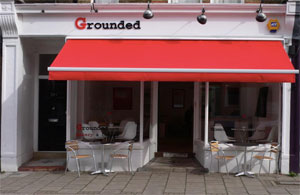 Coffee shop and bakery.
more information about Grounded
The informal, intimate dining room and secluded courtyard for al fresco dining, have welcomed guests from far and wide, whilst maintaining popularity with neighbours and friends of Richmond.
Since opening in September 2004 we have created close working relationships with the Arts of Richmond, including alliances with Richmond Theatre, Curzon Cinema (the old Film House) and The Orange Tree Theatre.
more information about La Buvette

Le Salon Privé is a relaxed dining experience serving up excellent food which draws on good quality fresh produce, in a classic French style of cookery
Set in an old Victorian butchers with its original shop frontage and unique stained glass, Le Salon Privé is at the heart of the St Margarets community.
more information about Le Salon Prive
Fresh sushi every Saturday morning outside Armstrong's Family Butchers
more information about Saturday Sushi Stall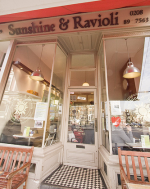 Fresh salads, sandwiches, pasta, cakes, teas coffee, smoothies and juice.
Sunshine & Ravioli has fresh tasty meals if you are on the go or if you simply want a quick pit stop for refreshments. They have quick meals made especially for you.
more information about Sunshine & Ravioli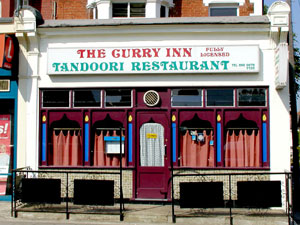 Open for over 25 years, the Currey Inn Tandoori offers a wide array of authentic Indian cooking.
Take aways are available.
more information about The Curry Inn Tandoori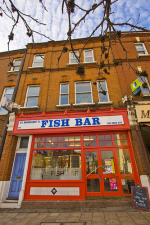 St Margarets' own Fish Bar.
Excellent selection of fish - all cooked fresh to order! It really makes a difference.
We also have our own eat-in dining area and pride ourselves on our service.
Dine with your own wine.
more information about The Fish Bar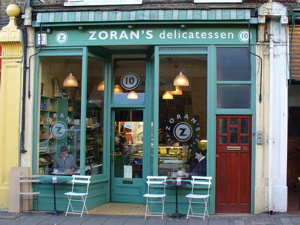 Sitting in the heart of St Margarets village is Zoran's deli and restaurant. Established in 1999, Zoran serves his customers modern contemporary continental food using only the best ingredients freshly prepared each day on the premises