Local Information :: other
AITO offers an unrivalled collection of quality holidays from 122 award-winning, theme and destination specialist tour operators
more information about Association of Independent Tour Operators (AITO)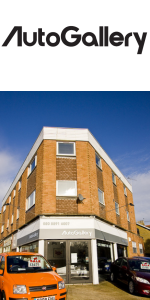 Autogallery, located in St Margarets, Twickenham, is a small, independent used car specialist dedicated to providing a personal service and offering great value for money
At our gallery showroom you will receive a warm welcome and find a varied selection of hand selected low mileage cars.
more information about Autogallery

Single? Looking to meet new people? We know how hard it is to meet someone special in London, so why leave it to fate?
Beyond Chemistry Dating hosts events for fabulous single people. We don't ask for any monthly membership fees and there's no awkward speed dating. We simply host drinks events for singles in London to increase your opportunity to meet someone special.
more information about Beyond Chemistry Dating

The Citizens Advice Richmond service is independent and provides free, confidential and impartial advice to everybody regardless of race, sex, disability or sexuality:
Independent - an independent charity working in partnership with others to improve access to advice
Free - services are free
Confidential - the client's visit and the nature of their enquiry are not divulged to anyone outside Citizens Advice
Impartial - we put the client's interest first and provides information, advice and assistance to enable people to make informed decisions.
more information about Citizens Advice Richmond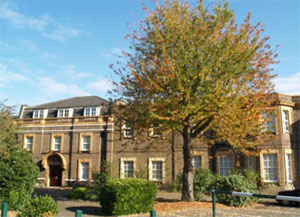 Cole Court is a large impressive house, set right in the heart of Twickenham. It is both a Masonic Lodge and venue for hire.
more information about Cole Court Centre

Crown Classic Cars Ltd is proud to be a small family run business with over 30 years hands on experience of British Saloon & Sports cars. Many of our loyal customers have used our services for many years, ranging from the owner of the day to day run-around classic, to touring/rally cars, to high end British classics such as an Aston Martin or Austin Healey.
Classic cars need that special TLC that is bourne out of their beauty. We have a rare expertise and a passionate enthusiasm that translates into a high quality workmanship for our customers. whether repairing, restoring or fitting new parts.
But we don't just take care of your classic car, we also offer modern vehicle maintenance and have some of the latest electronic diagnosis equipment as well as performing general servicing.
more information about Crown Classic Cars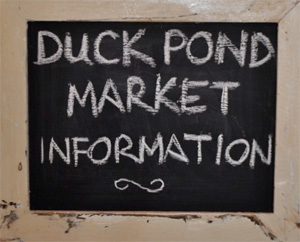 A weekly Sunday market, taking place in the beautiful setting of Heron Square, just off Richmond (Bridge) Road, George Street and the riverside. Entrance is free, and the market will be open 10.30am - 3.30pm every Sunday.
more information about Duck Pond Market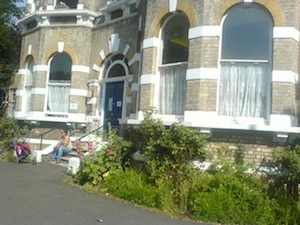 Our centre in East Twickenham is home to a wide range of activities including children's groups, music and art groups, health and fitness classes, self-help groups and classes for older people.
more information about ETNA Community Centre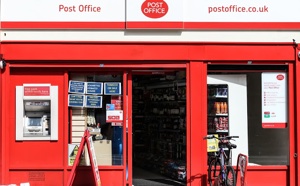 No village is complete without its Post Office.
Khalid and the team provide all of the usual Post Office services along with a wide range of stationery and greetings cards, plus photocopying and even a charge-free ATM.
more information about Everydays and St Margarets Post Office
At Fetch! we can help build or improve upon the relationship between you and your pet. We are able to provide you with the training and advice you require in how to achieve a well trained and good mannered dog. It is this philosophy that is behind our structured courses and behavioural consultations.
Training Classes
Personal Trainer Service
Behavioural Consultations
Bringing Your New Puppy Home
Feline Home Consultations
more information about Fetch - Pet Behaviour Counsellor and Dog Trainer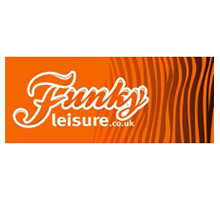 We specialise in festival camping, free camping and gap year travel... with a huge range of festival camping essentials and the best ultra-lightweight travel/camping gear available.
more information about Funky Leisure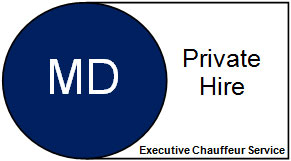 MD Private Hire is an executive chauffeur service in London and the home counties offering a range of services from city-wide chauffeur hire, airport transfers, corporate travel and events.
more information about MD Private Hire -- an Executive Chauffeur Service
The Sound of South West London
Radio Jackie broadcasts to South West London and North Surrey 24 hours a day.
Radio Jackie plays music from the 60's,70's,80's,90's,00's and from today. In addition we carry news on the hour, a high proportion of which is local news, and if there's a national news item that has any local content, we'll highlight that. Plus, throughout the hour there'll be inserts of local information -- to focus on, and relate to, the area that we're broadcasting to. More importantly, the advertising is solely locally-orientated. So if we have a national advertiser such as Sainsbury's, the advertising will focus on a local store that people can relate.
more information about Radio Jackie
Unless it's an emergency, call the Metropolitan Police Service on 0300 123 1212.
You now only need to know two numbers to contact the Metropolitan Police:
In an emergency always call 999.
An emergency is when a crime is happening, someone suspected of a crime is nearby, someone is injured, being threatened or in danger.
more information about Richmond Borough Police
The River Thames Visitor Centre is a 'Social Enterprise' project which aims to provide a location on the River Thames for the benefit of the general public, to raise River awareness provide educational material and a waterside gathering place for interested groups and people.
It also provides a base for its work on the protection and enhancement of Richmond upon Thames, the home for River User Group RUG for its work on the the Tidal Thames and location for UKgenius, a social, environmental and economic innovation project and thelifeboat, a series of classes to help people understand the environment in which they live.
more information about River Thames Visitor Centre
Traditional yet contemporary barber shop in the heart of St Margarets offering a unisex hairdressing/grooming service for all ages.
more information about The Barbers, St Margarets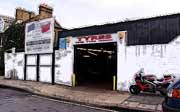 Excellent Car Repair Shop that can do MOTs, tune-ups and more.
Specialists in French Cars
more information about The French Correction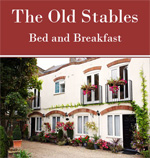 A truly unique local gem of a B&B, with just four rooms and suites of four star standard in a central yet secluded location.
Visiting St Margarets?
Don't miss the chance to stay at the Old Stables.
more information about The Old Stables Bed and Breakfast
A Members' Club run by a committee of members, the Club in Church Street has two Bars serving a range of Beers, Wines, Spirits and Real Ale.
Five Full Size Snooker Tables and Dartboard, both with teams and members' competitions.
A Lounge/Function Room, available for private use and corporate entertaining on Twickenham Rugby Days.
A congenial and pleasant atmosphere to meet and socialise.
To hire the club's function room for private parties, phone and ask for Club Manager or Secretary, Mr. K. Elms.