Local Information :: museum
Steam power comes alive at London's Kew Bridge Steam Museum. Built in the 19th century to supply Londoners with water, the museum is recognised as the most important historic site of the water industry in Britain.The museum is open from 11.00am to 4:00pm from Tuesday to Sunday.It is closed on Mondays, except Bank Holidays.
more information about Kew Bridge Steam Museum

The Museum celebrates the rich heritage of Richmond, Ham, Petersham and Kew and, through the exhibition and education programmes, all other areas of the borough.
more information about Museum of Richmond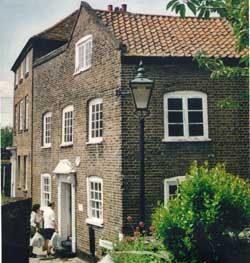 The history centre for Twickenham, Whitton, Teddington and the Hamptons, situated by the River Thames to the south-west of London.