Local Information :: home and garden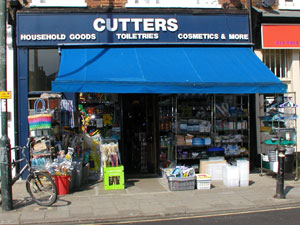 Affectionately known in St Margarets as "The Shop That Sells Everything..."
Need anything for your home or business? Cutters will have it!
Full Pick 'n' Mix and confectionary section.
Homeware, kitchenware, tools, appliances, fuses, pens, presents, gifts... it's all here and much much more besides.