Local Information :: historic house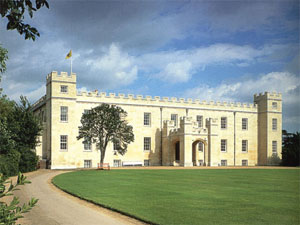 Described by Sir John Betjeman as 'the Grand Architectural Walk', Syon House and its 200 acre park is the London home of the Duke of Northumberland, whose family have lived here for over 400 years. Originally the site of a medieval abbey, Syon was named after Mount Zion in the Holy Land. The abbey was dedicated to the Bridgettine Order, established in the 14th century by the great Swedish mystic St Bridget. One of the last great abbeys to be built (founded by King Henry V in 1415), Syon was dissolved by King Henry VIII in 1539.
Today, Syon House is still the London home of the Duke and Duchess of Northumberland. As well as a home and visitor attraction, Syon Park is still a wonderful venue in which to entertain on a lavish scale, just like the Duke's ancestors would have done. It is a perfect place for wedding receptions, dinners, parties and more recently, a film location. It is also a wonderful setting for wedding ceremonies, photographic shoots, product launches, exhibitions and fashion shows. To many people Syon Park is regarded, in the words of the 3rd Duchess of Northumberland, "this delicious place".
address

Brentford
TW8 8JF
phone
email
website
hours
Syon House:
Syon House is open from Wednesday 14th March 2012 to Sunday 28th October 2012
Wednesdays, Thursdays, Sundays and Bank Holidays (also Good Friday and Easter Saturday)
11.00am - 5.00pm (last admission 4.00pm)
Gardens:
Daily from Saturday10th March 2012 to Sunday 28th October 2012
Sunday to Thursday 10.30am - 5.00pm (last admission 4.00pm)
Fridays and Saturdays 10.30am - 4.00pm (last admission 3.00pm)