Local Information :: historic house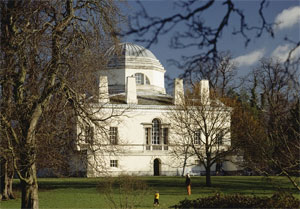 Built by the third Earl of Burlington in 1729 to showcase his art collection and to enthral his guests, the house continues to display many spectacular works of art and provides a stunning venue for entertaining.
more information about Chiswick House and Gardens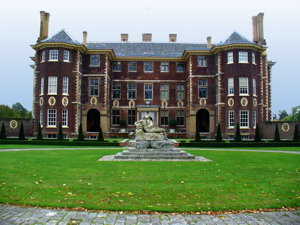 [Ham House is a] spectacular 17th-century house with original interiors and formal garden.

Ham House is unique in Europe as the most complete survival of 17th-century fashion and power. One of a series of palaces and grand houses along the banks of the Thames, it was built in 1610 and enlarged in the 1670s, when it was at the heart of Restoration court life and intrigue. It was then occupied by the same family until 1948. The formal garden is significant for its survival within the area known as the cradle of the English Landscape Movement. The outbuildings include an orangery, ice house, still house and dairy with cast iron 'cows legs' supporting marble slabs.
more information about Ham House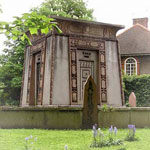 Kilmorey Mausoleum is a Grade II listed building with exotic origins and a colourful history. It was built in the early 1850s by the Earl of Kilmorey for his mistress, Priscilla Hoste. They had a son, but she became terminally ill with heart disease and died in 1854. The mausoleum was designed in Egyptian style by the architect H.E. Kendall and first erected in Brompton Cemetery before coming to Twickenham.
more information about Kilmorey Mausoleum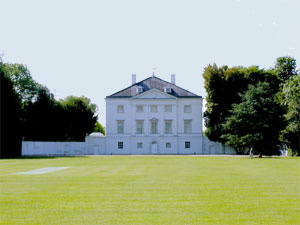 Marble Hill House was built for Henrietta Howard, the Countess of Suffolk and one time mistress of George II. Building started in 1724 and was completed in about 1729.
The Palladian house was built under by Roger Morris and the gardens laid out by Charles Bridgeman, aided by Alexander Pope.
Now it is managed by English Heritage and is occasionally open to the public and hosts many special events throughout the year.
more information about Marble Hill House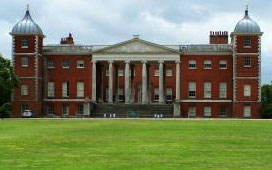 In 1761 the founders of Child's Bank commissioned Robert Adam to transform a crumbling Tudor mansion into an elegant neo-classical villa. This was their house in the country, created for entertainment and to impress friends and business associates. Today the spectacular interiors contain one of Britain's most complete examples of Adam's work. The magnificent 16th-century stables survive largely intact. The house is set in extensive park and farm land, complete with Pleasure Grounds and neo-classical garden buildings.
more information about Osterley Park and House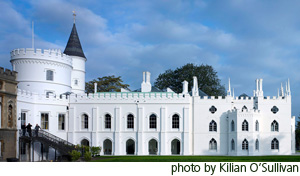 Created by Horace Walpole in the 18th century, Strawberry Hill is internationally famous as Britain's finest example of Georgian Gothic revival architecture. It also inspired the first gothic novel The Castle of Otranto.
The Strawberry Hill Trust, supported by the Heritage Lottery Fund, has recently undertaken a £9 million repair and restoration of Walpole's villa and garden and Strawberry Hill re-opened to the public in late 2010 following this two year long restoration. For more information about the house, visiting times, admission prices and directions, please visit the Strawberry Hill website at www.strawberryhillhouse.org.uk
more information about Strawberry Hill House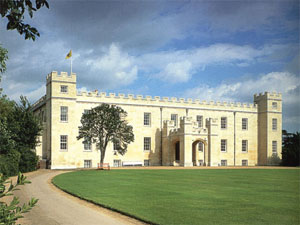 Today, Syon House is still the London home of the Duke and Duchess of Northumberland. As well as a home and visitor attraction, Syon Park is still a wonderful venue in which to entertain on a lavish scale, just like the Duke's ancestors would have done. It is a perfect place for wedding receptions, dinners, parties and more recently, a film location. It is also a wonderful setting for wedding ceremonies, photographic shoots, product launches, exhibitions and fashion shows. To many people Syon Park is regarded, in the words of the 3rd Duchess of Northumberland, "this delicious place".
more information about Syon Park and House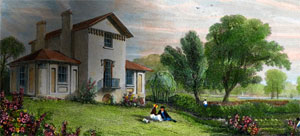 Britain's greatest landscape painter, J.M.W. Turner's own house, a country retreat for himself and his father in the heart of St Margarets.
more information about Turner's House
York House is a Grade II listed building dating from the 17th Century. Currently it is used by the Richmond Council with many rooms available for hire and weddings
It is a traditional red brick mansion set in its own grounds, with a French Chateau frontage. There is a history of the house here.