Local Information :: health & beauty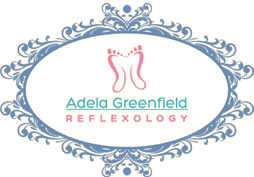 Reflexology applies gentle pressure to the reflexes of the feet in order to relieve tension in the corresponding parts of the body. The treatment strengthens, energises and relaxes the body and can help with a variety of medical conditions.
more information about Adela Greenfield Reflexology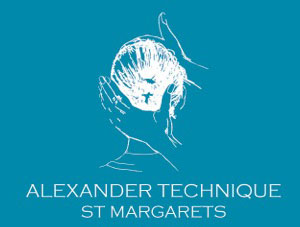 Private Alexander Technique lessons now available in St Margarets.
more information about Alexander Technique St Margarets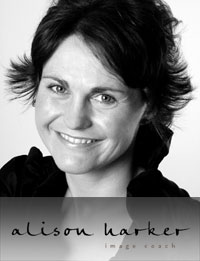 Quite simply I'm an Image Consultant and Life Coach who combines both skills to help people expand their confidence and create their own personal brand.
My services include image consultancy and life coaching.
more information about Alison Harker - Image Coach
At Amiwigs Ltd we provide a specialist bespoke wig making services for both men and women suffering from medical hair loss or natural thinning. Being highly trained and experienced in the wig-making industry, we provide bespoke services that are unique to the individual.
more information about Amiwigs Ltd

The Bearcat Running Club was founded by Caitlin Limmer in September 2012 and is registered with Run England.
We are based in St Margarets/Twickenham at The Turks Head Pub and our club morning is Sunday at 8.30am. We offer varied training running along the stunning towpaths of Kew, Teddington, Syon, Kingston and into Richmond Park and also Crane Park.
We are an incredibly friendly and confidence boosting club. We run for the sheer love of running, welcoming and respecting each and every type of runner and individual from newest to fastest, from youngest to veteran.
You will not only improve your running with us but also your lives. You will make cast iron friendships, achieve goals you never thought possible and learn things about yourself as a person that you will then take forward into the rest of your life.
Please come and enjoy a great run with us.
more information about Bearcat Running Club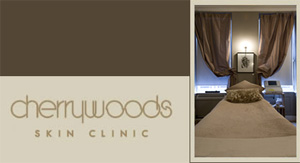 St Margarets based Celebrity Facialist Cherry Woods has spent the last 25 years perfecting her cutting edge, anti-ageing facials known as The Bloom Facials.
more information about Cherry Woods Skin Clinic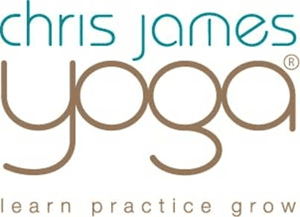 Chris James provides bespoke One-on-One private tuition, and leads Workshops & masterclasses internationally. Chris also leads retreats at some exclusive venues in some of the world's most inspiring locations.
more information about Chris James Yoga
David Masters Salon understands the importance and power of good hair. It's one of the strongest messages you send out to the world. Your hair is about who you are and how you want to be perceived. It's the outfit you wear all day, every day. Don't leave it to chance.
more information about David Masters Salon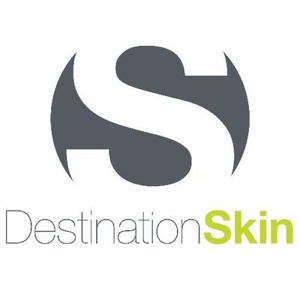 Our friendly, highly qualified team, offering a range of advanced aesthetic solutions designed to make you feel you at your best. Book your free consultation and we'll show you how to rejuvenate ageing or sun damaged skin, how to permanently remove unwanted hair and how to remove the lines, wrinkles and stretch marks experienced through everyday life.
more information about DestinationSkin Richmond

Aromatherapy & Deep Tissue Massage
Earthflower Therapies is the complementary therapy practice of Emma Charlton. I offer aromatherapy with deep tissue massage and other complementary therapy treatments at my Twickenham clinic.
Contact me to find out more about me, how I work and details about my fantastic introductory offer.
more information about Earthflower Therapies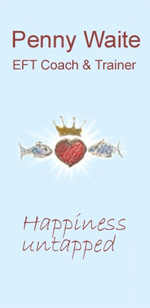 Emotional Freedom Techniques represents freedom - freedom from years of self doubt, from grief, from anger or negative emotions attached to memories; freedom to earn more money, make cold calls, start that new business, improve your golf score, and lose that weight; freedom from intense fears - phobias, anxiety, panic attacks, depression, or guilt.
EFT represents the freedom to express love more easily and to walk on this planet with confidence and grace.
more information about Emotional Freedom Techniques and Coaching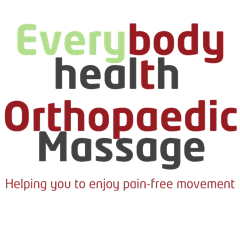 Hernan began working with Myofascial release, physiotherapists, osteopaths and chiropractic therapists in 2008 after more than 10 years as a research scientist. With a degree in molecular biology he has developed the HELP protocol of orthopaedic massage and uses only what works in manual therapy using his scientific background as a valuable tool for supporting his methodologies. Hernan has had extensive manual therapy training with many great educators and techniques, ranging from Eastern traditions to cutting edge Western therapies. He has a gift of intuitive touch and provides his clients with a highly individualised treatment which creates an awareness in the body and triggers the release of tension and pain, resulting in relaxation and a sense of body mind integration.
Hernan believes that everybody can be helped by orthopaedic massage therapy and practices regular treatment himself. He is an advocate for movement therapy, loves running and has been a yoga practitioner for over 25 years.
more information about Everybody Health Orthopaedic Massage

I'm Amy Faulkner. I'm a Welsh-born Londoner and live with my family in Isleworth, West London. I have been practising yoga for over 15 years - I love how it makes me feel both physically and emotionally and try to convey that through my teaching. Sunday evening is a great time to try a class, to both relax the body and mind but also get your energy levels ready for the week ahead!
Currently I am offer:
Open classes on Sundays at the ETNA Centre in East Twickenham
Private tuition
Companies
Please get in touch.
more information about Grounded Yoga
Member of the British Acupuncture Council, Member of the Register of Chinese Herbal Medicine
Hilary Haynes offers Acupuncture, Chinese Herbal Medicine and Naturopathy.
Working from St Margarets and Harley Street
more information about Hilary Haynes MBAcC MRCHM ND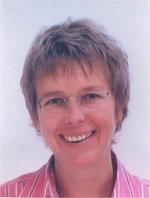 My practice is for all who want to create health and well-being and improve physical, emotional and mental equilibrium.
more information about Homeopath - Sabine Grocholski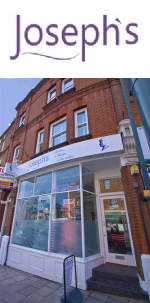 Joseph's hair salon are open for business from 9am - 8pm Monday to Friday, 8:30am - 6:30pm Saturday and 9am to 5pm Sunday.
more information about Joseph's Hair Salon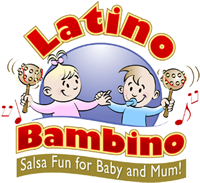 Lively and unique Salsa/fitness classes for new mothers with their babies.
Latino Bambino is an energising dance/keep fit class wearing your baby in a sling. It is an opportunity to bond with your baby whilst dancing to uplifting Latin music in a safe and sociable fiesta atmosphere!
Our classes allow mothers to burn calories, improve cardiovascular endurance and posture, and shed-off their post-natal weight whilst building intimacy and trust with their baby - all whilst having a lot of fun!
Classes for Toddlers (1-3 years) and Birthday Party Entertainment also available!
more information about Latino Bambino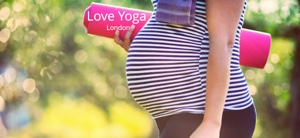 Love Yoga London is run by Sammie Mason a qualified teacher with the British Wheel of Yoga.
more information about Love Yoga London
The owner and lead Hairdresser Marlon Wright, is a British Hairdressing Award winner and recognised industry expert.
Marlon trains and inspires all of his team of stylists to offer you the most skillful hair styling and hair colouring techniques.
Our hair salon offers the full range of hair styling and hairdressing techniques and services, whether you are a man looking for a simple short back and sides; or a Bride looking for the full head treatment for your perfect day. Marlon's team are here to help you choose the right style for you.
more information about Marlon Wright Hair Salon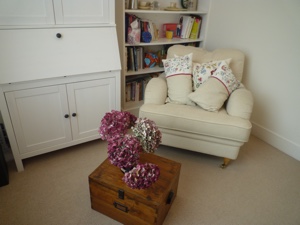 I am a fully qualified counsellor and a registered member of the British Association of Counsellors and Psychotherapists (BACP) I offer individual counselling in a compassionate and confidential space at my private practice in St Margarets, TW1.
My approach allows you the opportunity to tell your story and gives you the chance to explore feelings and thoughts, in your own time and at your own pace. I work in an open, non-judgemental and objective way. My aim is for you to feel supported and to reach a point where you are better equipped to cope with the future.
My model is "Integrative", this means I am able to use elements from many of the theoretical approaches, allowing me to work with a wide variety of tools to address each client's specific requirements.
My qualifications include a Professional Diploma in Therapeutic Counselling, Certifications in Counselling Skills (Level 2 and 3)
I work privately with long and short term clients, children, young people and adults. I charge £45-55 for a 50 minute session and work days and evenings.
By considering counselling, you have taken a great first step and I am here to support you as you take the next one. Please do email or call me, in confidence, with no obligations.
more information about Mary Puczyniec Counselling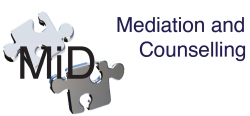 MiD provides mediation to families and couples who need to make decisions about their futures: the children, finances, property and other important matters. Mediation can reduce misunderstanding and bitterness and save unnecessary legal costs. It is not a substitute for legal advice and clients are encouraged to consult solicitors when necessary. We do not give legal advice to clients, but we do have a Community Legal Service ('Legal Aid') franchise and that means that qualifying clients can use mediation without any charge.
more information about MiD Mediation & Counselling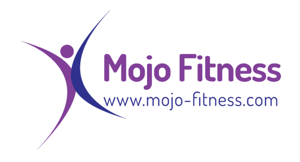 Health and fitness coaching with a personal touch.
Mojo Fitness, run by local mum Jo Collins, offers 1-2-1, pairs or small buddy group training. Lose weight, tone up, get fitter and stronger, feel energised!
Personal training is available indoors at The Training Works, 120 St Margarets Rd, TW1 2AA or in beautiful Marble Hill Park.
more information about Mojo Fitness Personal Training

Our exciting new studio in St Margarets offers equipment based group personal training exercise sessions to double your results in half the time.
more information about Movers & Shapers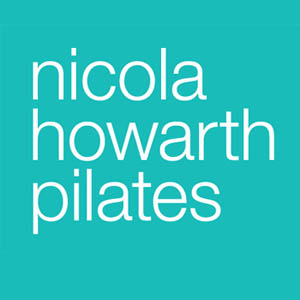 Nicola Howarth Pilates offers group mat classes in the St Margarets area. Classes are suitable for beginners and intermediate level.
1:1 and small group sessions also available. Specialist programmes can be developed for sports people - cyclists, runners etc. Nicola is a qualified pilates instructor and a member of the Body Control Pilates Association.
more information about Nicola Howarth Pilates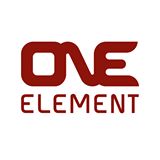 One Element delivers a fun and challenging alternative to the typical fitness session or boot camp. Our training in the park has been designed with top sports coaches and players. We offer socials and events, from bike rides to the coast, wild river swims, wakeboarding and touch rugby games (a member favourite!) to the more intrepid escapade such as surfing in Morocco.
Everything is positive. Everybody is welcome. We are so confident you will love this we will give you a two week free trial to show how much difference it can make!
more information about One Element - the Social Fitness Company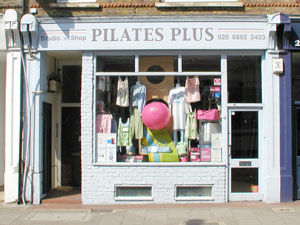 Fully equipped Pilates Studio offering semi private equipment based tuition to all abilities.
Fitness shop stocking all you need for exercise or relaxation. Pilates and Yoga clothing, accessories books and gifts.
We have specialized pregnancy courses held at our Pilates studio on Wednesdays at 12:45pm and at 2:00pm
30% off all Fit Flops, readers get an extra 5% off (Offer expires end of January)
more information about Pilates Plus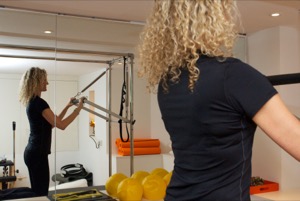 Pilates Foundation qualified teacher Andrea Hill offers small group mat and equipment classes in her studio located in central St Margarets.
more information about Pilates@no.15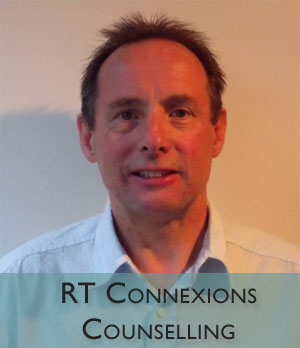 RTConnexions provides systemic counselling/psychotherapy to individuals, couples and families at 3 Beaconsfield Road, St Margarets, Twickenham, TW1 3HX.
more information about RT Connexions Counselling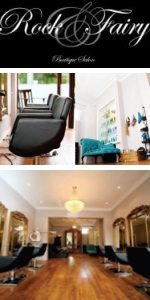 Rock & Fairy's number one priority is their clients. In a welcoming and relaxing environment, whether it's the head massage, Rococo mirrors, or the perfect haircut, you will want to return again and again.
more information about Rock & Fairy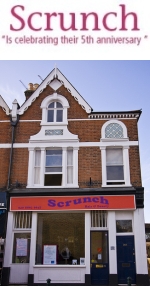 Open 7 days a week and late nights.
Friendly and relaxed atmosphere.
Specialising in colour.
more information about Scrunch
Thai Yoga massage is great for relieving stress, back pain, stiffness in the whole body. It is done on a mat on the floor. No oil is used. It is suitable for all ages and is very pleasant to receive.
more information about Sigita's Thai Yoga Massage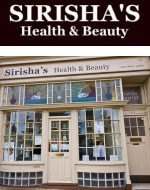 Sirisha's Health and Beauty offers a range of beauty treatments and therapies to clients of all ages that not only solve skin problems, but leave the skin looking good along with educating about their own skin.
Sirisha and her experienced and qualified team also provide Indian head massages, Holistic medical massages, Reflexology body massages, pregnancy massages, thread veins, warts and skin tags removal.
We hope you will enjoy browsing through our website and hope to meet many of you in the future.
more information about Sirisha's Health & Beauty

Advanced facialist, specialising in skin rejuvenation, anti-aging as well as treatments for rosacea, hyperpigmentation, acne in adults and teenage skin.
more information about Skinglow Beauty Clinic

Hands-on holistic physiotherapy and sports injuries centre.
more information about St Margarets Clinic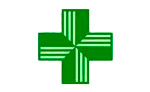 Handy, helpful local pharmacy with everything you need including a large selection of items for mums, youngsters, and mums to be.
more information about St Margarets Pharmacy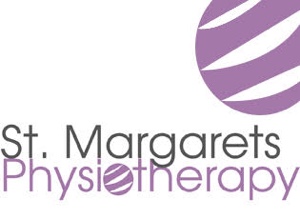 St Margarets Physiotherapy offers a high level of professional services including Physiotherapy, Acupuncture, massage and Pilates classes for beginners, intermediate, advanced, antenatal and mums and babies.
We help take injured and ill people of all ages from varying states of pain and inactivity to comfort and wholeness.
more information about St Margarets Physiotherapy

Wax-bar at Scrunch offering quality treatments for both men and women.
Special seasonal offers:
Half leg wax, Bikini wax and Eyebrow shape £38
Fake bake Tan & OPI Manicure £42
Brazilian, Fake Bake Tan & OPI Manicure £70
more information about Stripped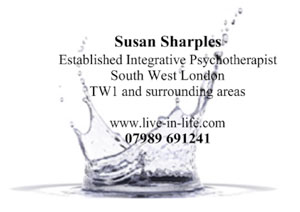 Personal Development Services in London including Psychotherapy, Counseling, Coaching and Body work.
more information about Susan Sharples - Personal Development Services
Traditional yet contemporary barber shop in the heart of St Margarets offering a unisex hairdressing/grooming service for all ages.
more information about The Barbers, St Margarets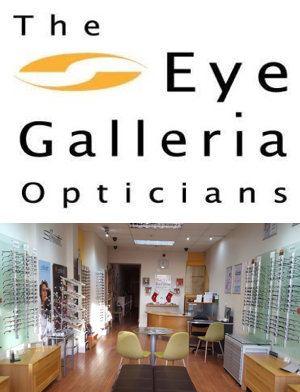 The Eye Galleria Opticians is an independent optician situated in East Twickenham, just down the bridge from Richmond.
more information about The Eye Galleria Opticians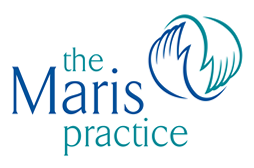 Specialising in natural health and wellbeing using many complementary therapies for a variety of conditions - including support for mums and babies.
more information about The Maris Practice
Formerly Movement3, The Training Works offers a new and innovative approach to health and wellbeing.
Our ethos is based upon creating harmony between the muscular, skeletal and digestive systems through intelligent nutrition and movement.
more information about The Training Works
We provide a comprehensive range of female healthcare for women in a sympathetic and caring manner.