Local Information :: group
The Environment Trust for Richmond upon Thames was founded in 1984 with the aim to preserve, restore and find new uses for buildings and landscapes of historic interest and character within the Borough of Richmond.
A charity and registered company, with active formal and informal links with national bodies, local government and businesses and voluntary organizations, we have several successful completed projects to our credit and have consistently many more in progress.
Our work is carried out by volunteers, with the help of a part-time Projects Manager, and our office on Eel Pie Island is staffed by paid part-time Office Co-Ordinator and Office Administrator.
more information about Environment Trust for Richmond upon Thames (ETRuT)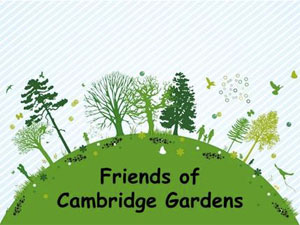 Cambridge Gardens is on the Middlesex bank of the River Thames in East Twickenham, in the London Borough of Richmond upon Thames. It is a picturesque setting that over looks Richmond Bridge and the renowned Richmond riverside.
We have formed the Friends of Cambridge Gardens to help enhance this green and make it a beautiful breathing space. We hope that everyone living nearby will benefit.
FOCG also helps protect the stretch of lawns just beyond, once the tea garden for Richmond Ice Rink.
The more people involved the more fun it will be! All ideas are welcomed!
more information about Friends of Cambridge Gardens

Moormead is a park in St Margarets, Twickenham, Middlesex. It is a haven of peace in the Borough.
The Friends of Moormead want to see this continue, along with other suitable use of the park i.e. football, cricket, St Stephen's School, and the St Margarets Fair.
more information about Friends of Moormead
The increase in air traffic and subsequent new marshalling paths mean that more people across London and the Thames Valley are affected by aircraft noise and pollution. Our members are now drawn from Windsor in the West to Greenwich in the East and from Mile End and Muswell Hill in the North to Epsom in the South.
Our campaigning is done largely on a voluntary basis, which means that we make the best possible use of the funds we have.
Our income comes from our supporters, mostly from membership subscriptions. We have also received substantial funds from supporters who wish to remain anonymous, whilst other supporters raised a considerable sum to enable us to pay the legal fees to mount the challenge to night flights in the European Court of Human Rights. In this way we are able to survive and continue to fight because, unlike the civil aviation industry, we receive no grants or subsidies from the taxpayer.
more information about HACAN ClearSkies
Hounslow and District History Society was formed in 1960. Meetings are held on the last Tuesday of each month from September to April (except December).
Meetings are held in the hall of United Reformed Church, on the corner of Chapel Road and Hanworth Road, Hounslow, near the Treaty Centre. Please arrive for 7.30 pm. Annual Membership costs £12.00 per person, per calendar year, or £18.00 for couples and households; Associate Members who do not normally expect to attend the society's meetings but will receive its mailings and journal can pay £6.00 yearly.
The Honeslaw Chronicle is published twice a year in the Spring and in the Autumn and is sent to all members. Non-members are welcome to attend meetings for a visitors fee of £2.00.
more information about Hounslow and District History Society
Magnet, a community initiative to support and inspire people with work related aspirations!
Magnet is a forum that allows the informal coming together of people (mainly women at the moment) who live in our community and share an interest in their work arrangements/choices/needs. Though not exclusively, this is largely driven by the need to address the balance of parenting and work demands. There are, however, people who just want to contribute to a community effort.
Magnet's agenda seeks to address the work related needs of members either through formal sessions (presentations at our meetings) or through the Magnet network (either at the meetings or on the Magnet grapevine which is flourishing!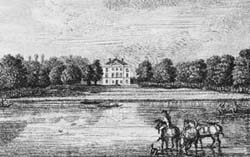 Local group who tries to bring together people with an interest in Marble Hill House and Park, to encourage a wider knowledge with talks and events, and to help English Heritage to preserve and enhance its amenities.
more information about Marble Hill Society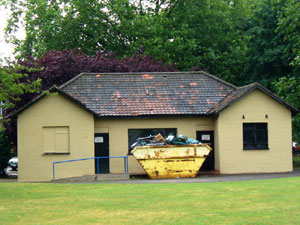 A group, made up of local residents and representatives of the cricketers, footballers, St Margarets' Fair Committee and local businesses has been formed to work with the Richmond Council for the imporvement of Moormead Park.
more information about Moormead Park Group
"North of the 316 -- near the Ailsa" we say. Because how do you describe the place where we live -- and its people? How would anyone outside the area ever know that, behind the terraces of Haliburton Road there's a river with crabs, catfish (recent catch!), kingfishers and boats with very strange names. Or the pleasures of an early morning bike ride on the Thames towpath. Or the pleasure of living somewhere where neighbours really matter (and natter). Not to mention a great Babysitting Circle , a Walking Bus and a whole lot more that makes North St Margarets very special indeed.
from their site
more information about North St Margarets Resident's Association
Richmond Film Society has been existence for nearly 50 years and has an annual programme of 15 films.
more information about Richmond Film Society

Encouraging research on the local history of Richmond, Kew, Petersham and Ham
more information about Richmond Local History Society
The Richmond Group has a varied programme of walks at weekends and during mid-week. All walks are conveniently organised around public transport.
Having a very large proportion of open land in Richmond and Twickenham, as well as a long section of the Thames towpath, we are able to organise some interesting local walks. Many other walks are in and around London itself. We also venture into all of the surroundings counties.
more information about Richmond Ramblers
One of the oldest Photographic Societies in the country, having been formed in 1890. Meets each Thursday at 8.00pm throughout the year, except in July, August and around Easter and Christmas, at Kew Community Centre, Upper Hall, The Avenue, Kew, Richmond.
more information about Richmond and Twickenham Photographic Society
We are local members of an international lay Buddhist society, practising the teachings of Nichiren Daishonin and following the Lotus Sutra teachings.
Our meetings which are warm and welcoming, always commence with a short recitation of two passages from the Lotus Sutra followed by the chanting of Nam-myoho-renge-kyo, before an informal talk or discussion. Duration of meeting max 90 minutes.
more information about Soka Gakkai International (SGI) Buddhist Group
We are an informal organisation of volunteers -- this means we are reactive rather than proactive. Albeit informal, the Association has a structure consisting of chairman, vice chairman, secretary and treasurer, plus a number of helpers generous with their time and effort. Most of them have lived in the village since before the Association's formation.
more information about St Margarets Association of Residents

The St Margarets Traders Association currently represents over 70 local businesses and aims to promote and protect the unique and vibrant St Margarets shopping area.
The Association has strong links with local schools and community groups and works with the community to provide family fun and entertainment at the Summer and Christmas Fairs. The Association has strengthened its links with the community through the introduction and usage of the 'Love St Margarets' heart logo.
more information about St Margarets Traders Association

Teddington Choral Society has around 100 strong; we are always on the lookout for new singers, particularly male voices.
We perform three main concerts a year. The Spring Concert is our serious one, usually a major oratorio or operatic piece, in which we are accompanied by an orchestra and professional soloists. The Summer Concert is of a lighter nature, usually themed. In December we give a traditional Carol Concert at which we also perform longer works. In addition, we usually perform an Autumn Concert, either as part of the international Voices for Hospices movement or in collaboration with a local symphony orchestra.
Practices are on Monday evenings from 7.45 to 9.45pm at the United Reform Church on Twickenham Green
more information about Teddington Choral Society

Anglers dedicated to protecting and improving the River Thames
The TAC is a Free to join voluntary organisation established at the beginning of 2010 and run by anglers, wanting to help in the conservation of the River Thames.
As anglers we spend a vast amount of time by the river and collectively we hold an incredible amount of knowledge about the fish that the river contains. Many of us have fished the river for the best part of our lives during which time we have all noticed changes in our catches and the environment.
Along with being a conservation group, we are also Thames fishing club. We have a vibrant forum where members can discuss catches, post pictures get advice on any subject. We hold regular friendly matches and fish together's where members can meet up and enjoy time on the river. Our membership has a wide range of abilities, experience and fishing styles, unlike many other groups we are not single species or only specialist.
Above all, we at the TAC are dedicated to protecting and improving the River Thames for the benefit of all. We hope you will join us in trying to make the Thames a better place for both native wildlife and those that appreciate it. We welcome your support and ask that you become a member and get involved in what we are trying to do.
more information about Thames Anglers Conservancy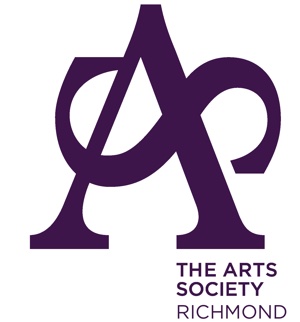 Founded in 1976, bringing together local people with an interest in the arts and a desire to share, extend and widen that interest.
more information about The Arts Society Richmond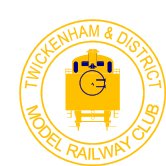 We are located on the Twickenham - Hounslow borders in West London with easy access from major roads and SWT stations.
With six layout projects in various scales and themes, our sixty members would be delighted to welcome you to the club on a Friday evening, regardless of your modeling experience or ability.
We welcome all enquiries and promise a quick response.
more information about Twickenham & District Model Railway Club
Since the 1960s the Twickenham Park Residents Association has sought to both enhance and protect the character and the amenities of this our neighbourhood.
As far as possible our committee is comprised of representatives of each road in the area. We have close contact with our GLA, ward councillors and local police. We actively participate in all local consultations, and will where possible send representatives to important Council or area consultation meetings to 'fact find' and provide representation and support where appropriate on behalf of the area. In recent times we have succeeded in obtaining an additional controlled pedestrian crossing, together with a major improvement at a second; pressure on our part prevented further unwanted riverside development; we also actively supported the campaign to retain the ETNA Community Centre.
Each June we hold a garden party for local residents and our spring AGM always includes a talk of local interest, we also circulate a newsletter twice a year. Membership at £3 p.a. per household is open to all residents payable to your nearest committee member - new members, new ideas and new committee members are always welcome!
more information about Twickenham Park Residents Association (TPRA)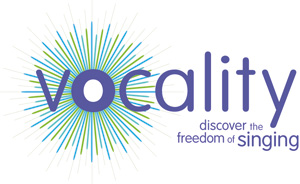 Vocality Twickenham is a fun and friendly mixed choir. We sing and perform uplifting harmony songs from around the world - jazz, folk, spirituals, classic pop and more. There are no auditions and you don't need to be able to read music; everything is taught by ear. New members, men and women, are very welcome. Come and try us with a free taster session - see website for details.
more information about Vocality Twickenham

The club normally meets on the third Friday of the month in Chiswick Town Hall. It's for collectors of old and modern postcards and those interested in local history.
Usually around 45 of the club's 70-odd members hear a talk, socialise and buy cards brought by guest dealers. Other events are on an annual basis.
Club meetings are held at Chiswick Town Hall, Heathfield Terrace, London W4. Doors open at 7.15pm for 8pm start.