Local Information :: doctors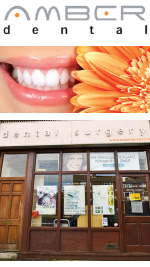 We are a fully modernised dental practice able to offer a full range of treatments in a relaxed and friendly environment.
Need Tooth Whitening? Dental Implants? Veneers? Invisible braces? Cosmetic Dentistry - We can help!
We are a mixed NHS/Private dental practice offering a full range of dental treatments.
address
165 St Margarets Road
St Margarets
TW1 1RD
phone
website
hours
Mon to Thurs 9am - 1pm and 2.30pm to 5.30pm* Fri 9am - 2pm Sat 9am - 1pm (private treatment only) (*Mon open to 6.30pm)