Local Information :: charity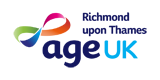 Age UK Richmond upon Thames is an independent charity working across the borough to improve the quality of life for older people. We offer a wide range of services including a Telephone Helpline and Handyperson Service and we run three social centres in Barnes, Twickenham and Whitton.
more information about Age UK Richmond upon Thames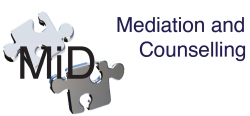 MiD provides mediation to families and couples who need to make decisions about their futures: the children, finances, property and other important matters. Mediation can reduce misunderstanding and bitterness and save unnecessary legal costs. It is not a substitute for legal advice and clients are encouraged to consult solicitors when necessary. We do not give legal advice to clients, but we do have a Community Legal Service ('Legal Aid') franchise and that means that qualifying clients can use mediation without any charge.
more information about MiD Mediation & Counselling

Off The Record provides Counselling, Support and Information for young people
more information about Off The Record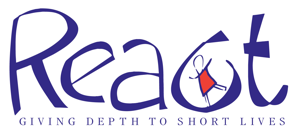 React - Rapid Effective Assistance for Children with potentially Terminal illness is a dynamic charity working to improve the quality of life for children with life-limiting illnesses living in financially disadvantaged households throughout the UK. React works to give children living with a life-shortening illness comfort, dignity and where possible, greater independence.

Choice and Independence for Disabled People: A charity of and for disabled people
more information about Richmond AID

Infrastructure support and representation for the voluntary sector in Richmond upon Thames.
more information about Richmond Council for Voluntary Service
We are a small charitable organization, originally set up to help people in need by means of providing cheap furniture. We are now open to anyone living in and around the Richmond Borough.
more information about Richmond Furniture Scheme
The Richmond Legal Advice Service aims to provide clients with initial and basic legal advice free of charge by legally qualified volunteers.
The following information outlines how we see clients:
We are open each Wednesday between 8pm to 9pm (see here for the dates we are closed)
It is not necessary to telephone ahead or make an appointment
Clients are normally seen in order of arrival
We aim to see a client for between 10 to 30 minutes, depending on the problem and the number of other client's waiting
If necessary or appropriate, we will ask clients to come to another session to obtain further advice or assistance
more information about Richmond Legal Advice Service

Richmond and Twickenham Friends of the Earth is one of over 200 local groups affiliated and supported by Friends of the Earth in the UK. We are a friendly group of volunteers campaigning on issues with a local connection in the Borough, and also lobby for policy changes at the local, regional, national and international levels.
more information about Richmond and Twickenham Friends of the Earth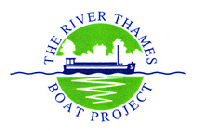 The River Thames Boat Project is a registered charity that gives people of all ages the chance to access the Thames, to discover this fascinating river, and to learn more about its environment.
Our specially adapted community barge, the Richmond Venturer, provides day and residential cruises for people of all ages and abilities from its berth in Kingston upon Thames, and is also used as a floating classroom by local schools.
more information about River Thames Boat Project

We are a charity helping people and organisations who protect and enhance the environment. We work in the London Boroughs of Richmond upon Thames, Kingston upon Thames and Hounslow.
We help environmental groups to start, operate, find volunteers, raise funds, get insured, share good practices and collaborate. Many of these groups help to manage parks or open spaces.
more information about South West London Environment Network (SWLEN)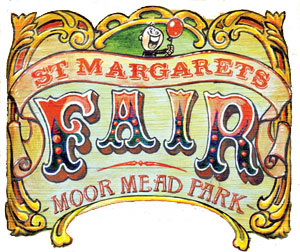 The St Margarets Fair Committee has organised and run the St Margarets' Fair since 1978 on Moormead Park. The income from the fair goes directly to nominated local charities and our four local schools.
more information about St Margarets Fair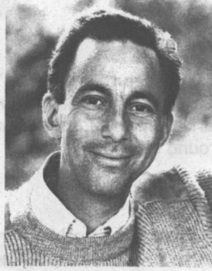 The David Adams Leukaemia Appeal was set up in memory of the late David Adams, whose life was prolonged by The Royal Marsden Hospital for two years after his initial diagnosis of leukaemia. During those two years, he raised many thousands of pounds for the hospital, and his efforts have since been continued by his family and friends. Having supported Research Doctors for many years, we are now raising funds for a new, state-of-the-art Haemato-Oncology Unit, due to be opened officially this year.
more information about The David Adams Leukaemia Appeal
Shooting Star House, Children's Hospice offers care and support to children and young people living with a life-limiting condition and their families. With 10 children's bedrooms, 6 Family Rooms and several facilities including The Hydrotherapy Pool & Spa, The Multi-Sensory Room and wet and dry play areas, we offer a "home from home" environment to families who find themselves in unimaginable circumstances. With no statutory government funding, the £2.5 million required each year to run the hospice, comes from charitable donations and fundraising in the local community.
more information about The Shooting Star Children's Hospice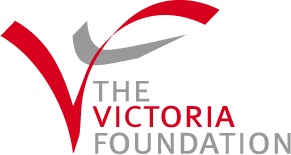 A grant-making charity which funds medical support and equipment including mobility aids for children and accessible transport vehicles.