Archives from category 'news'
Turner's House artist in residence Nicky Carvell will install two new sculptures in June, unveiled in July, inspired by the 19th Century artist and his home in the garden and house which he designed for himself and his father in Twickenham.
15 June 2019 | news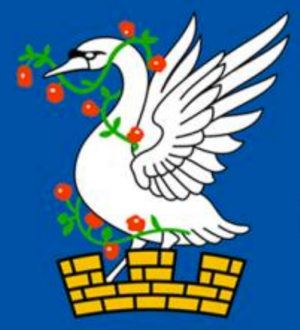 Governors are vital to the running of the school, being responsible for strategic oversight, helping develop new initiatives, and helping the school improve and meet its targets.
9 June 2019 | news
Readers in Richmond upon Thames are being encouraged to try out the library services' e-book lending service, free of charge, as part of the 2019 Cityread promotions.
9 June 2019 | news
A free public information evening for EU citizens living in the borough will be held at The Exchange, 75 London Rd, Twickenham TW1 1BE on Wednesday 26th June from 6pm.
9 June 2019 | news
Five talented architects have been shortlisted to create potential designs for the future of Twickenham Riverside - in a competition where over 50 architects submitted expressions of interest.
9 June 2019 | news
The local Police Community officers want you to be aware of a string of thefts and attempted thefts of local young people in the area and crime prevention for your teenagers to be mindful.
9 June 2019 | news
The independent Local Government Boundary Commission for England is asking local people for their help in drawing up a new pattern of council wards for Richmond upon Thames.
8 June 2019 | news
Four local community groups, run largely by volunteers, have been honoured this National Volunteers Week (1-7 June) with the Queen's Award for Voluntary Service, the highest award a voluntary group can receive in the UK.
8 June 2019 | news
Richmond Council has expressed severe concern regarding the behaviour of fans attending the Army and Navy match at the RFU Stadium last Saturday.
It follows many reports over the long weekend from residents expressing outrage at witnessing scenes of drunken behaviour, urination in gardens, fans passed out in the streets, attempted theft and, in one instance, a woman being hospitalised after being struck by a bottle thrown by fans in St Margarets.
11 May 2019 | news
Are you looking to live a happy, healthy life? Then look no further than Richmond upon Thames.
The borough has been rated amongst the best places to live in the United Kingdom in the '2019 Thriving Places Index' by the charity, Happy City.
11 May 2019 | news
Older Articles