Archives from category 'news'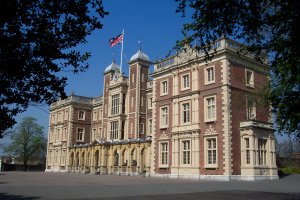 In the middle of the Brexit dramas last month, the Ministry of Defence slipped quietly an announcement - previously suspended - that Kneller Hall would be sold.
14 April 2019 | news
Green fingered residents are being encouraged to take advantage of another compost giveaway.
This Sunday (14th April), Richmond Council, along with West London Waste Authority and Veolia, will be hosting a 'Compost Giveaway' day from 11.00am until 3pm, or when compost runs out, at Holly Road car park, Twickenham.
9 April 2019 | news
The hunt for an architect to help design the future Twickenham Riverside site has begun - with the Royal Institute of British Architects (RIBA).
Earlier this year, Richmond Council agreed to commission the RIBA to deliver an OJEU compliant Design Competition.
30 March 2019 | news
Large scale filming of Peter Rabbit Two will be taking place in Richmond Town Centre for six days from 31 March to 7 April 2019.
Throughout this time, filming will be based in a number of locations, including Richmond Riverside, the Richmond Green area, and Whittaker Avenue.
30 March 2019 | news
Over 18,000 garments have been recycled by residents of Richmond upon Thames as part of a clothing recycling service in the borough.
28 March 2019 | news
Residents, businesses and commuters are being notified of major gas mains upgrade works taking place Richmond Road, which are planned to begin on 25th March and will continue for approximately eight weeks.
23 March 2019 | news
Richmond Council has been awarded £223,000 from a pot of cash the Government has set aside as part of a Rapid Rehousing Pathway initiative. The scheme aims to significantly reduce rough sleeping across the country.
23 March 2019 | news
Richmond upon Thames is soon to become the latest 20mph borough after Cabinet approved amended proposals last night. The amended proposals on a 20mph limit were published earlier this year following a 12-week consultation held in 2018.
15 March 2019 | news
Residents can now submit their proposals for new community projects as part of the next round of the Community Fund.
The Community Fund comes from the Community Infrastructure Levy, a tax collected by Richmond upon Thames Council and paid by developers (15% or 25% in neighbourhood plan areas) A portion of the total tax collected will fund local priority projects which address the impact development has on an area.
13 March 2019 | news
We would like your views on a proposal to create a sculpture using a semi-mature Norway maple tree. The tree was felled in the winter of 2018 due to its declined condition and the fact it was beyond natural recovery.
9 March 2019 | news
Older Articles