Archive of posts with category 'around_town'
After about 60 years of absence the word 'Skiffle' has suddenly made a reappearance in the news leaving a number of people, particularly younger ones, scratching their heads and wondering "Huh?" Surprising as it might seem there are actually some people out there – intelligent people with O levels, Tufty Club badges and a full set of Pokémon trading cards who do not know what skiffle is – and why it might be of interest to the population of St Margarets… so here is a crash course.
16 July 2017 | around_town
A specially commissioned dance event celebrating the history of the Belgian Refugees who lived and worked in East Twickenham during the First World War.
16 July 2017 | around_town
Come over to Moormead Park for the Fair. The fair runs from 11.45am to 7:30pm. There are loads of stalls, food, drink, music, the annual 5-a-side football competition and an amazing dog show.
6 July 2017 | around_town
Do you have any old photographs, memorabilia or documents relating to Marble Hill Park? Bring them along to our collection event. We'll take photographs of your contributions and record the story behind them before handing them straight back to you. In this way we hope to build up a social history of the park since the early 1900s, when it came into public use.
5 July 2017 | around_town
Join us for a month of workshops inspired by our new Stables Gallery exhibition Picture Play. Explore themes of Animation, Toys and Games and the exciting stories and characters of Orleans House.
5 July 2017 | around_town
When I was a little boy I lived in Lausanne Road in Hornsey. It is part of the Harringay Ladder, a grid of Victorian streets running east -west between Wightman Road and Green Lanes. In my time, just after the 2nd World War, the streets were empty of cars and apart from the occasional milk float clip-clopping its way down the road and the weekly dustcart the area was largely free of traffic. It was halfway down this street that the German Lady lived and watched us kids playing outside her front door.
30 June 2017 | around_town
An exhibition of colourful 3D iconography which offers a 'doorway to worlds beyond' is being exhibited in the Riverside Gallery.
The Gallery in Richmond Old Town Hall is hosting a solo show by artist Ian Butcher who turns flat images into illusory 3D artworks.
30 June 2017 | around_town
70 years ago, at 3.00pm on the 24th June 1947 Kenneth Arnold, an experienced Search and Rescue pilot was flying over the Cascade Mountains in Washington State in America when he saw below him nine unusual objects travelling at a speed he estimated to be around 1200 miles per hour. His immediate reaction was they were snow geese but having considered their speed he thought that they may be jet planes…
22 June 2017 | around_town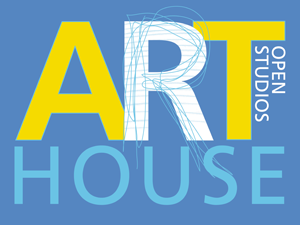 Starting this weekend, hundreds of local artists will open their doors and invite you to take a look around their homes, studios, galleries and gardens!
The Richmond Art House Open Studios Exhibition on the 23 to 25 June and 30 June to 2 July, will showcase a wide range of artwork and creative talent from the borough's artists, including printmaking, photography, wood sculpture and ceramics.
22 June 2017 | around_town
St Stephen's School is looking to appoint a proactive, well-organised Communications Officer. This is an exciting opportunity to further develop communications between the school, parents, stakeholders and the local community.
22 June 2017 | around_town
Older Articles