Archive of posts with category 'around_town'
70 years ago, at 3.00pm on the 24th June 1947 Kenneth Arnold, an experienced Search and Rescue pilot was flying over the Cascade Mountains in Washington State in America when he saw below him nine unusual objects travelling at a speed he estimated to be around 1200 miles per hour. His immediate reaction was they were snow geese but having considered their speed he thought that they may be jet planes…
22 June 2017 | around_town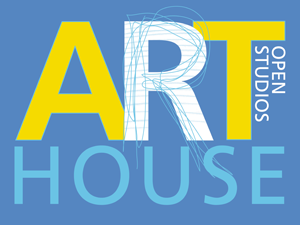 Starting this weekend, hundreds of local artists will open their doors and invite you to take a look around their homes, studios, galleries and gardens!
The Richmond Art House Open Studios Exhibition on the 23 to 25 June and 30 June to 2 July, will showcase a wide range of artwork and creative talent from the borough's artists, including printmaking, photography, wood sculpture and ceramics.
22 June 2017 | around_town
St Stephen's School is looking to appoint a proactive, well-organised Communications Officer. This is an exciting opportunity to further develop communications between the school, parents, stakeholders and the local community.
22 June 2017 | around_town
So how do we know that summer has actually arrived? It certainly isn't marked by postmen wearing shorts – they do that all year round. How about the start of European Summer Time? That kicks off at the end of March when we could be up to our necks in snow. No summer there. The same goes for the arrival of the cuckoo. They traditionally turn up in late March. Far too early. Perhaps it is the start of the cricket season. That begins on the 7th April with the County Championships and runs through to the 28th September. Too early again.
17 June 2017 | around_town
Local residents are being invited to take part in a free Summer Solstice yoga session in the grounds of Marble Hill House at 7.45am on Wednesday 21 June to celebrate midsummer and mark the longest day of the year.
17 June 2017 | around_town
The annual St Margarets Virtues Camp is around the corner, taking place this year at The Winchester Room, Turk's Head, a fun day of character building activities for children aged three to eleven.
17 June 2017 | around_town
The Battle of North Cape began Christmas Day 1943 when the German battlecruiser Scharnhorst and five escorting destroyers left their base in Altenfjord to intercept two Arctic Convoys rounding Norway's North Cape. Convoy JW55B was transporting essential supplies to the Soviet Union, and RA 55A was returning to the U.K.
10 June 2017 | around_town
Dad Day is a programme of creative activities for Dads or male carers and their children from babies to 10 years. Dads can join us for practical artist-led workshops exploring different themes and techniques including animation, print-making, construction and painting.
10 June 2017 | around_town
Help us build a history of Marble Hill as a public space
Have you got old memories, photographs, and documents of how you and your family have used Marble Hill Park? Come along and share them with us. We're here for you to drop them on Thursday 13th July 4- 7pm and Saturday 15th July 10-1pm.
10 June 2017 | around_town
Richmond Council is encouraging residents not to attack any nests. Normally bumblebee nests live for around 2-3 months, they do not cause any structural damage and they do not swarm. They are also not aggressive insects and are generally only interested in finding flowers. The only time when they may act defensively is if something disturbs their nest.
10 June 2017 | around_town
Older Articles