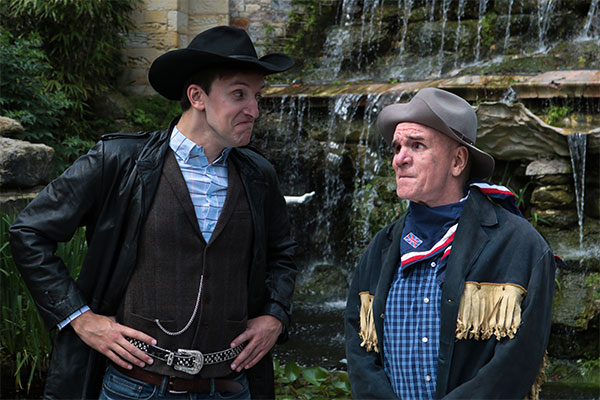 The Richmond Shakespeare Society performs eight productions a year at The Mary Wallace Theatre, by the riverside in Twickenham and their programme includes a vast array of plays from all eras, from Ancient Greece, Shakespeare to the modern-day.
Richmond Shakespeare's Summer Show emerges after a year in furlough as a rootin' tootin' Wild West production of the Bard's complex confection of two sets of identical twins - and the resulting and inevitable confusion.
Relax on a balmy evening in the bewitching Fountain Gardens - bring a picnic and a Stetson and be bemused by the convolutions of Shakespeare's most ingenious concoction - cowboy style!