How will you be spending World Book Night on 23 April? Richmond Libraries will be celebrating it the same way they have done for the last five years - by donating books to readers around the borough who may not have easy access to them.
20 April 2019 | around_town
It looks likely that over 200,000 people a year will use Twickenham Rough the newest green space in Twickenham which was formally opened in October by the Council and the developer St James.
20 April 2019 | around_town
Architecture, regeneration, design and landscape professionals are now offering guidance and expertise on significant future developments in Richmond upon Thames, through an independent Design Review Panel.
20 April 2019 | news
Ninety five percent of in-borough applicants have been offered a place at one of their first three preferred primary schools.
17 April 2019 | news
The weather must be warming up because there have certainly been some signs of life down at Kilmorey Mausoleum. Could it be that 'Black Jack', the 2nd Lord Kilmorey, and his mistress, the youthful Priscilla, occupants of this Victorian vault for nearly 140 years are waking inside their velvet lined coffins and preparing to welcome this year's visitors?
14 April 2019 | around_town
Children and families are invited to be part of an eggs-ellent adventure and join the Mayor's Easter Egg Hunt in York House Gardens.
The Hunt, will run from 2pm to 3.30pm on Sunday 14th April. Booking is required in advance. Children must be eight or under, accompanied by an adult and wear appropriate outdoor clothing.
14 April 2019 | around_town
Get out of the classroom and into a creative space! Orleans House Gallery Art Club members are encouraged to explore their own creativity and extend their imagination, whilst experiencing a range of materials and artistic projects.
14 April 2019 | around_town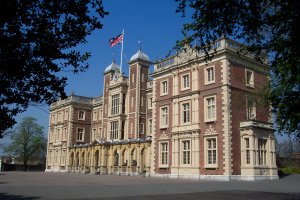 In the middle of the Brexit dramas last month, the Ministry of Defence slipped quietly an announcement - previously suspended - that Kneller Hall would be sold.
14 April 2019 | news
The annual Friends of Jack and Jill School May Fair will be taking place on Twickenham Green from 12 - 5pm on Sunday 19th May 2019.
It promises to be a great family day out with funfair rides and vintage games, face painting, live music, food and drink stalls, craft stalls and much more.
14 April 2019 | around_town
If you have something to say about where you live, come along to the latest round of Community Conversations kicking off this month.
Our ward events are a chance for ward councillors to hear what matters to you and share ideas about the future of your local area.
14 April 2019 | around_town
Older Articles