When I was a little boy I lived in Lausanne Road in Hornsey. It is part of the Harringay Ladder, a grid of Victorian streets running east -west between Wightman Road and Green Lanes. In my time, just after the 2nd World War, the streets were empty of cars and apart from the occasional milk float clip-clopping its way down the road and the weekly dustcart the area was largely free of traffic. It was halfway down this street that the German Lady lived and watched us kids playing outside her front door.
30 June 2017 | around_town
A London Travel Blog has hailed Richmond upon Thames as the best borough to live, with a family, in the Capital.
London Unlocked, a city travel blog dedicated to all aspects of London, has created a guide to boroughs across the Capital, creating a helpful guide for families looking to move house.
30 June 2017 | news
An exhibition of colourful 3D iconography which offers a 'doorway to worlds beyond' is being exhibited in the Riverside Gallery.
The Gallery in Richmond Old Town Hall is hosting a solo show by artist Ian Butcher who turns flat images into illusory 3D artworks.
30 June 2017 | around_town
Orleans House Gallery is looking for an army of volunteers who are passionate for art and heritage to play a vital part in providing assistance to visitors.
The main gallery will reopen this Autumn following a £3.6m redevelopment programme. The work aims to restore the gallery to its former glory as well as making it accessible to even more visitors.
30 June 2017 | news
Last night, Richmond upon Thames College (RuTC) celebrated its 80th Anniversary with a number of special guests including staff, governors, local businesses and the Mayor of Richmond upon Thames, Councillor Lisa Blakemore.
30 June 2017 | news
70 years ago, at 3.00pm on the 24th June 1947 Kenneth Arnold, an experienced Search and Rescue pilot was flying over the Cascade Mountains in Washington State in America when he saw below him nine unusual objects travelling at a speed he estimated to be around 1200 miles per hour. His immediate reaction was they were snow geese but having considered their speed he thought that they may be jet planes…
22 June 2017 | around_town
On Friday 9th June, Richmond upon Thames College (RuTC) was the venue for a special charity auction featuring the hidden work of the late artist, Desmond Jones. The auction, which was hosted by BBC Auctioneer Charlie Ross, raised £2575 and benefitted over 30 charities with a local or personal connection to the artist.
22 June 2017 | news
Lead members and senior council officers from Richmond Council met with the largest social housing provider in Richmond to seek reassurances that all possible measures are being taken to ensure their housing stock is safe from fire.
22 June 2017 | news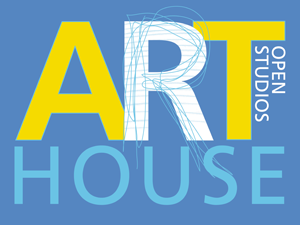 Starting this weekend, hundreds of local artists will open their doors and invite you to take a look around their homes, studios, galleries and gardens!
The Richmond Art House Open Studios Exhibition on the 23 to 25 June and 30 June to 2 July, will showcase a wide range of artwork and creative talent from the borough's artists, including printmaking, photography, wood sculpture and ceramics.
22 June 2017 | around_town
St Stephen's School is looking to appoint a proactive, well-organised Communications Officer. This is an exciting opportunity to further develop communications between the school, parents, stakeholders and the local community.
22 June 2017 | around_town
Older Articles