For those of us who are not cock-eyed optimists an Eton Mess is a political 'snafu' headed up by a bunch of Bullingdon Club toffs who persuade us to take a referendum on our membership of the European Union. Then once we, the ignorati, have made our decision they all bail out, leaving us with no idea of what to do or where to go. It is rather like General Eisenhower dropping the allied troops on the Normandy beaches on D Day and then saying, "Well lads, here we are. Berlin is… er… that way. Off you go!"
22 July 2016 | around_town
Join us this summer for an exciting series of new family workshops and walks exploring the heritage, stories and surroundings of Orleans House Gallery.
22 July 2016 | around_town

We are delighted to announce that a planning application for Deer Park School's permanent facilities has been submitted to the Borough of Richmond. As part of a wider development lead by family supermarket Lidl UK at Ryde House, the government have committed investment into the future pupils at Deer Park School with this exciting mixed use development. It will provide a wonderful facility for pupils to learn with the best teachers, enjoy their school days and succeed in an environment that enables a love for learning.
22 July 2016 | news
At the time it was an absolute scandal - a veritable cause célèbre! He was 53, an acolyte of the occult, a peer of the realm and married with children. She was a blushing 20 year old - and his legal ward. There was much to gossip about for the antimacassar set of early Victorian society!
14 July 2016 | around_town
Excited students of the Pauline Quirke Academy in Richmond are eagerly awaiting Saturday 9th July, which marks the launch of their summer musical, 'Out There'. This space-themed extravaganza will be piloted by 6 to 18-year-old performers and powered by imaginative vision, epic choreography and a live band for some good old fashioned rock and roll rocket fuel. The shuttle will launch from Hampton Hill Theatre at 2pm before returning to earth for a re-launch at 7.30pm.
14 July 2016 | around_town
Restoration of Sandycombe Lodge, JMW Turner's Twickenham country villa, has now begun. With the building fully scaffolded and wrapped against noise and dirt, and a team of specialist contractors well underway, progress has reached an exciting phase.
14 July 2016 | news
Richmond Shakespeare Society (RSS) - one of the borough's longest-standing theatre companies - is staging As You Like It by William Shakespeare from Monday 18th to Saturday 23rd July at the Fountain Gardens, Twickenham Riverside.
14 July 2016 | around_town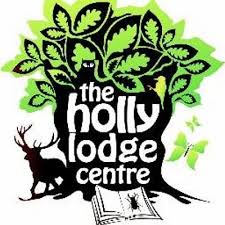 Open House sessions at the Holly Lodge Centre in Richmond Park on 19th July at 5.30pm to 7pm and 30th September at 11am to 12.30pm. We are opening our doors to offer an opportunity to have an exclusive glance behind the scenes. This education Centre is normally only open for groups of school children up to the age of 11 years and young people and adults with disabilities. They come and learn by hands on activities about the nature and heritage of Richmond Park.
14 July 2016 | around_town
The St Margarets Fair is on Moormead on Saturday 9 July - a great day of family fun guaranteed.
The music line up is now confirmed with sets from funk band Groove Manoova, local lads The Groovy Boys, acoustic duo Rock The Line, X-Factor contestant Anelisa Von Tease and more.
8 July 2016 | around_town
Here is a photograph taken in 1954 of Elvis Presley, aged 19. This was long before 'college boy hair cut' post-military service Elvis, star of some mind numbing films like 'Paradise Hawaiian Style', the weird 'Harum Scarum' and the even more grisly 'Clambake'… and even longer before lardy Las Vegas, pilled up Elvis, of spangled jump suit fame, handing out souvenir scarves at the International Hotel.
8 July 2016 | around_town
Older Articles