Archives from February 2016
80 years ago you could have seen the 38 metre river barge 'Cathja' working on the canals and inland waterways of Belgium and Holland. Today she rests in a quiet inlet of the Thames in Isleworth, in the shadow of a long redundant loading crane. Cathja's days of cargo lighterage are over. In the cargo hold that once carried scrap iron, coffee beans, grain and fertiliser you'll now find woodworking benches, tools and all the machinery that you might expect in a well equipped carpentry shop. On the steel walls and bulkheads where once hung loading ropes and cables now there are paintings, canvases, artwork and brushes. Today the 'Cathja' has a new purpose. Today the 'Cathja' has a new crew.
25 February 2016 | around_town
Residents are being urged to celebrate the Queen's 90th Birthday this spring by holding a street party as Richmond Council waives fee for Queen's birthday street parties.
25 February 2016 | news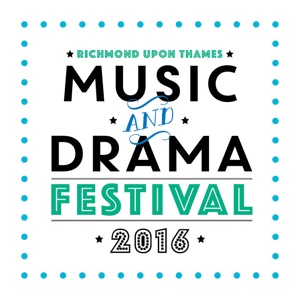 The 2016 Music and Drama Festival will take place 1 March to 20 March 2016 with another programme of exciting and varied music, dance and drama events across the borough including a special programme of events for children, families and young people.
25 February 2016 | around_town
Magowans, Chartered Surveyors & Property Services are a new surveying company based on the Crown Road in St Margarets and cover the following areas and pride ourselves on a personable service and extremely fast turnarounds.
25 February 2016 | around_town
Turner's House Trust is leading a fascinating project to restore J.M.W Turner's Twickenham retreat to its original appearance, open it to visitors, and set up a programme of activities for people of all ages.
25 February 2016 | around_town
I consider myself "Euro Cautious". I am not a strong enthusiast for the European Union - it has become too bureaucratic, too controlling and too expensive - but I am by no means blind to the benefits it brings either.
On this basis, I have always said that I wanted to be able to vote to stay in the EU and following the announcement that the referendum will now be held on 23rd June, I now know that I will be voting for the UK to remain a member of the European Union.
23 February 2016 | news
Deer Park School, the two-form entry primary school which opened in September 2015 on a temporary site at Richmond Adult Community College, will have a permanent site as part of a re-development of the Ryde House site in East Twickenham.
22 February 2016 | news
You may well have driven past the place, sitting behind its brick wall. You may have noticed the fencing and the 'Home Office Property' signs. You may well have wondered what this large, well proportioned house sitting in a quiet, wooded corner in Ham was all about. The former home of some Victorian well-to-do? A sanatorium? A top secret MI5 interrogation cage? A remand centre? Guess any of these options and you would have guessed right.
11 February 2016 | around_town
St Margarets Wine Society Inaugural Tasting takes place at Le Salon Privé on Monday 29th February and Tuesday 1st March 2016.
11 February 2016 | around_town
The Rugby Football Union (RFU) is offering local residents exclusive access to discounted tickets for this year's HSBC London Sevens, as part of its ongoing commitment to the local community.
11 February 2016 | around_town
Older Articles