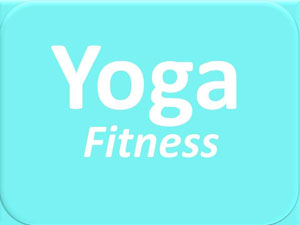 There are many ways that Yoga can benefit your health. Improved tone, strength, flexibility and energy, as well as rejuvenation and relaxation are to name but a few. All reason enough to roll out the mat and get started.
Join the new Yoga-Fitness Hatha Yoga class and see for yourself!
More Information
What: Dynamic & energising yoga class which focuses upon the key yoga poses. The class will stretch, massage and tone all of the joints, muscles and internal organs of the body, whilst also allowing some precious relaxation time!
Who: Suitable for improvers and beginners with some basic experience
Where: Etna Community Centre, 13 Rossylyn Road, East Twickenham, TW1 2AR
When: Sunday evenings from 9th Sept - 16th Dec. 6.45pm - 8pm (excludes 23rd Sept & 28th Oct)
Price: Introductory offer for Yoga-Fitness newcomers - £6:50 for the first class, subsequent classes £8 (based on purchasing a 6 session Class Pass at £48)
Mats, blocks & straps provided
Class places are limited so to book or for further information: Tel: 07758 866834 Email: contact@yoga-fitness.co.uk
ALSO COMING SOON… 'Complete Beginners 7 week Yoga course' starting November 2012.
Contact for further details
Sammie Mason is a Student Teacher with the British Wheel of Yoga