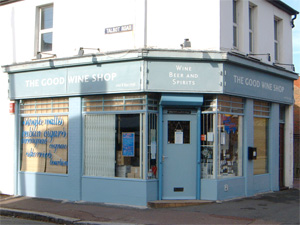 Sadly, due to circumstances beyond our control, The Good Wine Shop will be moving out of our St Margarets Shop on Monday 23 January.
It has been a pleasure to be part of this amazing community for the last 12 years and we would like to thank you all for your incredible support.
Our business is in good health and within the next year we plan to open two new shops and we are currently scouting for the best locations to do so.
We also have our lovely shop in Kew, which stocks all the St Margarets wines plus many many more. Our friendly staff will be more than happy to show you around.
If you have one of our blue bags, it will still work in Kew and as a thank you for your loyalty you will receive a free bottle of Prosecco the first time you fill the bag up in Kew!
Alternatively, we would love to continue serving you via our website, which provides free delivery on all orders to TW1, TW7, TW9 and TW10 post-codes. You can still enjoy your favourite wines and better still we'll deliver them directly to your door.
Mark Wrigglesworth Owner
We wish them the best of luck and hope they fine a nearby location soon.