Archives from January 2012
The January 26 Council Cabinet meeting decided to go ahead with the 'Expansion Of Orleans Infant And Nursery School And St Stephen's Church Of England Junior School'.
30 January 2012 | news
bq. "A good fence helpeth to keepe peace between neighbours; but let vs take heed that we make not a high stone wall, to keepe vs from meeting."
1640 E. Rogers Letter in Winthrop Papers
The best of neighbours are not always the best of friends and so it was with Twickenham, Isleworth and Heston. For over 1,000 years they have been squabbling about something or other.
In the 7th century. Theodore, the 8th Archbishop of Canterbury, in a move to reform the fledging church, introduced a system of parishes run by a parish priest. For us this meant the parish of Isleworth, later subdivided into the parishes of Heston, Isleworth and Twickenham. All would have been well were it not for the tithes, the payment each church collected within its parish. The larger the parish the more tithes the church could collect… and where there's tithes there's trouble!
26 January 2012 | around_town
26 January 2012 | around_town
bq. "Here let us trace the matchless vales of Thames, Far winding up top where the muses haunt, To Twitnam's bowers."
James Thomson
In the 17th century the walk along the river from Old Isleworth to Twickenham was regarded as one of the most beautiful in Britain. Even as late as 1948 local historian G.E Bate was still generally complimentary. "Although much of it is still beautiful it has lost some of the freshness and rural aspect that it then bore."
20 January 2012 | around_town
Council statement:
20 January 2012 | news
20 January 2012 | news
It's SHOW TIME! Come along to this fun ladies evening with bargain high street fashions offering BIG DISCOUNTS off the in-store prices! Famous high street fashions at CUT PRICES!
20 January 2012 | around_town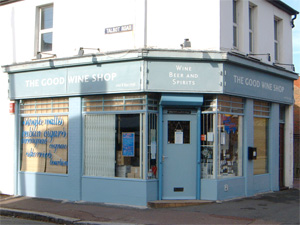 Sadly, due to circumstances beyond our control, The Good Wine Shop will be moving out of our St Margarets Shop on Monday 23 January.
20 January 2012 | news
Local charity Richmond AID's gardening project for disabled residents is set to receive £5,000 as part of Richmond Council's Civic Pride Grant fund.
20 January 2012 | news
St Margarets Kumon centre is now in its 5th year and we have helped numerous children from the community and local schools to do better at school. It may be Early Primary years, end of Primary school or transition to Secondary school. Many children at the St Margarets centre have been with us for 4 years now. It is important before starting Kumon to have a goal in mind so you know what you are aiming for. We have helped children prepare for tests in Independent schools, 11+ and Grammar schools because Kumon takes you ahead of school curriculum and assists in speed, concentration and accuracy.
20 January 2012 | around_town
Older Articles