We condemn the decision confirmed at the recent meeting of the Richmond Council's Environment Overview and Scrutiny Committee to include two more roads in the St Margarets' CPZ because:
</div>
22 July 2008 | news
Even Kings and Queens like to get away to the country at the weekend and their favourite way of getting there was by Shallop - an 8 oared pleasure barge with a comfy glass-sided, cabin in which to chill out. Faster than walking and much more comfortable than riding in a coach, a well crewed shallop could get from Greenwich to Hampton Court in about 4 hours. The trip would take longer if the boat stopped at Twickenham Ait for some of Mistress Mayo's famous eel pies, a particular favourite with Henry VIII. Shallops were the riparian version of the stretched limo. Fast, comfortable and stylish.
21 July 2008 | around_town
"Visitors got into the "true community feel" of the St Margarets fair as they helped raise over £14,000 for charities and community projects.

The 30th anniversary of the event, in Moor Mead Garden, was celebrated by thousands - many of whom stayed into the evening listening to the variety of bands who performed."
21 July 2008 | news
The meeting of the Environment & Sustainability Overview & Scrutiny Committee on Thursday 17 July agreed to 'note' Cllr Trigg's decision to extend the CPZ to Bridge and Winchester Roads. This means that the extension will be implemented without further delay. Cllr Trigg has agreed:
19 July 2008 | news
There have been no major disruptions in the borough following the start of the 48-hour industrial action, with just one library closed. Other front line services are operating as normal with all schools open and waste and recycling collections running as usual. There has been a reduced service for some day care centre users following action by employees from Transport Services and a number of support staff. However, no day centres have closed and our most vulnerable service users continue to receive support.

We hope that any disruption to residents will continue to be minimal and that the dispute will be settled quickly.
17 July 2008 | news
Michael Hanrahan, a young disabled man who lives locally, will be holding a fund raising quiz night at the Clubhouse (65 Richmond Rd) on 2nd August at 8pm.
17 July 2008 | around_town
We're always looking for ways to improve the Fair and so we took on board many of the comments you made in the survey we ran after last year's Fair. We're repeating the exercise again this year, and so before your memory of this year's Fair is dimmed, we'd really appreciate you taking a few minutes to answer the ten questions that can be found by following this link And don't forget you can now contact us all the year round and keep up to date with Fair news at www.stmargaretsfair.org
15 July 2008 | around_town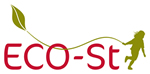 15 July 2008 | around_town
The papers for the meeting of the Environment & Sustainability Overview & Scrutiny Committee to be held on Thurs 17 July at 7:30 pm in the Salon, York House, Richmond Rd, Twickenham have been published
11 July 2008 | news
New 8  Week Courses starting at St Marys Church, Twickenham on 15th July Beginners 6.40-7.30  Intermediate 7.40-8.30  Tuesdays           
11 July 2008 | around_town
Older Articles